Perfumes have been around for ages, and the strong scents were first utilized by the ancient Egyptians during religious and spiritual events. Perfumes spread to other countries over time, evolving into the airy, floral, and pleasant scents that we all love to spritz on ourselves today. Perfume manufacturers and retailers must consider not just the scent of their products, but also the relevance of packaging in guaranteeing product safety.

It won't be enticing or catchy if a perfume is packaged in a rough or odd-shaped box. If the perfume box design draws the consumer's attention due to its attractive appearance, it has the potential to convert the customer into a long-term and loyal customer.
Types of Perfume Packaging
Below are the types of perfume packaging available: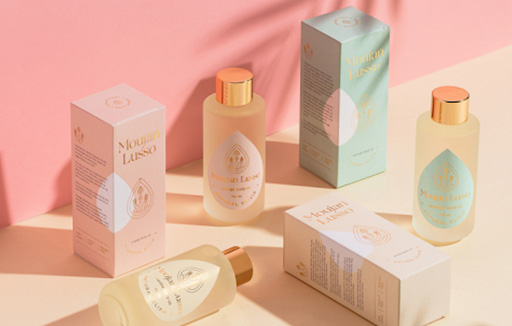 Perfume Packaging Bottle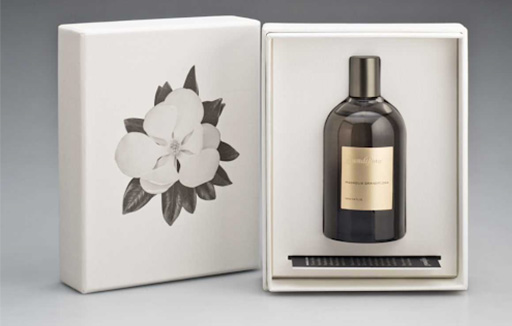 Ornate bottles, porcelain cups, terracotta bowls, and crystal falcons have been used by perfumers and fragrance connoisseurs for generations to store their scented oils and perfumes. The main solvent of perfume is alcohol, and there are many complex natural and chemical ingredients. Glass, as a good perfume bottle material, ensures the stability of perfume and allows users to observe the perfume easily. Artists constructed, molded, and adorned bottles of diverse forms and styles to give this art form a visual grandeur in order to honor the glory of perfumes and the delight they brought. When you look at the history of perfume bottles over the last six thousand years, you'll notice that it's an authentic art form that's always evolving with new technology to reflect cultural developments.

The custom perfume packaging bottles are made in a variety of shapes to engage and lure the customer to purchase the perfume.
Adding the perfume to an eye-catching perfume bottle is also an enticing technique to grab the consumer's attention. Perfume packaging bottles communicate the aroma through appealing colors and designs, telling the story of the product. It also describes the fragrance's rich nature, which helps set it apart from the competition.
After all, all the high-end brand owners are well aware that they are not just selling the perfume, but along with it, they are also selling the unique and attractive perfume bottle.
Perfume Box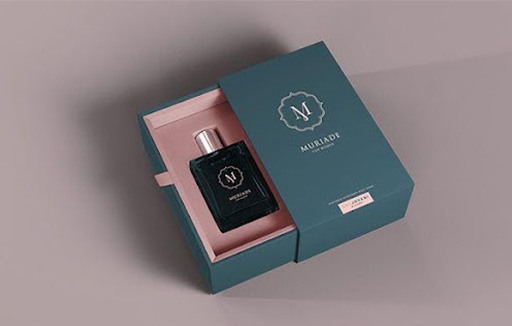 Perfume packaging boxes are necessary for protecting perfume bottles and presenting products in the perfume industry.
Plastic perfume packaging will progressively fade out of consumers' sight as a result of their non-degradable, polluting nature and poor stability as a result of the global plastic ban. The perfume packaging market is predicted to expand in the coming years, with an emphasis on paper and cardboard perfume box printing.
Hongyi perfume packaging is one of the greatest options for perfume packaging since it is highly personalized, exotic, and unique. All of these elements work together to improve the product's aesthetics and functionality. 
Perfume packaging is a constantly evolving industry. Because of contemporary health and environmental concerns, several well-known perfume bottle manufacturers use cardboard as the principal raw material for perfume packaging. One of the most important characteristics of this new packaging is that it is biodegradable and will not harm the environment.
Why Custom Perfume Boxes are Important to Your Brands
Below are the key reasons why custom perfume boxes are important to the brands.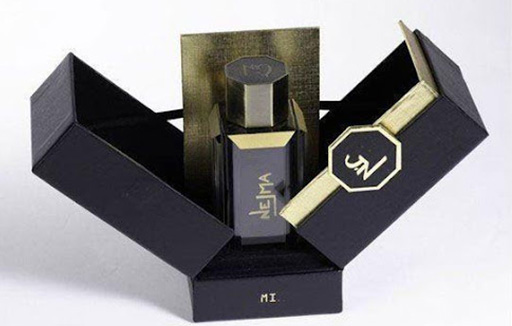 Protect Perfume Bottles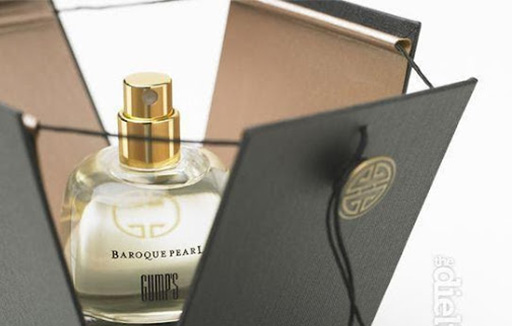 Product packaging serves to safeguard a product at its most basic level. The packaging must protect the product during transit between the site of manufacturing and the retailer, as well as when it is on the shelf. As a result, product packaging must be durable and dependable. Many companies use seals and locks on their products to prevent tampering and ensure the product's safety and integrity.
Consumers expect their products to work as intended, and the best way to ensure that is through secure, dependable product packaging. Especially when buying expensive perfumes, fragile glass bottles are always protected by beautifully wrapped perfume boxes. Perfume brands can choose better dimensions for your products with custom packaging boxes. The proper perfume box size eliminates the issues associated with overly large or small boxes.
Present your Brand Spirits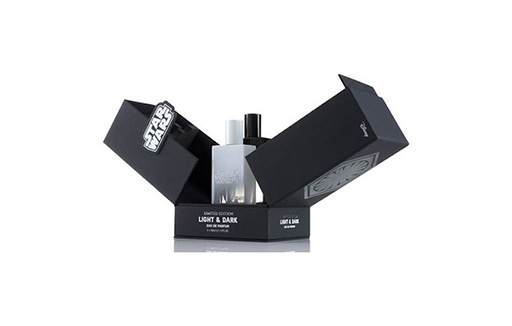 The majority of customer orders are packaged in standard kraft-colored cardboard boxes, so they all look the same when they arrive. Packaging is one of the few methods for luxury perfume companies like yours to communicate with clients, so that box needs to stand out. But how are you going to do that if your packaging is basic and looks like everyone else's?
Custom packaging boxes are a great way to highlight your company's uniqueness. It might be as basic as putting your logo on the box or using one of your trademark colors to flood it. Whatever option you choose, immediately distinguishes your shipments from the sea of kraft. You can use the unique color or pattern to let your packaging present your perfume spirits.
Engage New Client Base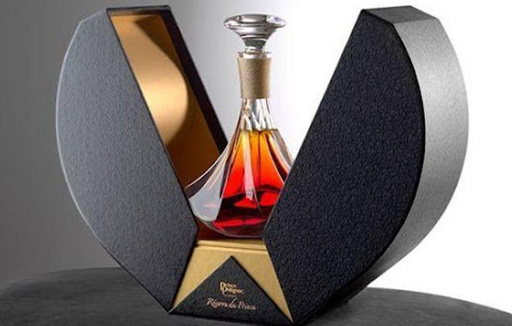 The display of key product information aids in the management of consumer expectations and the improvement of brand awareness. The better a consumer understands what they're buying, the more likely they are to be satisfied with it, and the more likely they will buy it. A well-designed product packaging, on the other hand, avoids lengthy instructions in favor of letting the product speak for itself. After all, the primary purpose of every product is to attract clients and persuade them to purchase it. 
Because first impressions are so essential in the purchasing process, well-designed product packaging can help get your goods into the hands of potential customers.
Extend Product Positioning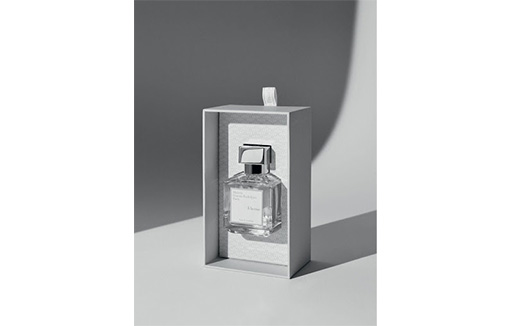 Product positioning helps brands and consumers consider how the products differ from others in the market. Packaging, on the other hand, has the potential to reveal positioning strategies at various stages. 
When it comes to marketing and business benefits, innovative packaging designs, such as soft-touch boxes, aid in the development of a strong brand image. Packaging boxes assist consumers in recognizing specific brands and produced items, boost competence, and, most importantly, increase sales.
How To Get Unique Perfume Packaging for Your Brands
Tell Your Brand Personality Through the Packaging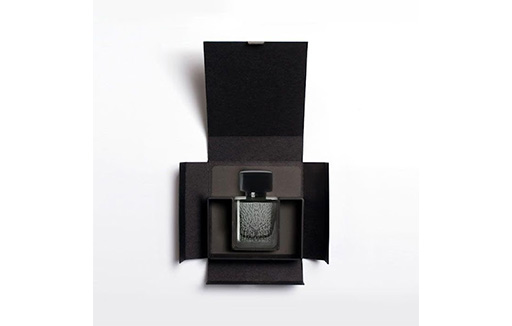 It's boring to package your goods in a bland brown carton. Customers are now sharing the box, as well as the products, on social media as a part of the "unboxing" experience. You don't want to make the mistake of using substandard, uninteresting packaging. Go for one-of-a-kind packaging that identifies with your brand.
Consider your product's box as an extension of the product itself. Choose a luxury perfume box design that matches your brand and is appealing to your target audience. Also, try to make the logo memorable by putting it in a creative way. Consider package design more than just a means of delivering your product.
View your product like a person if you want to truly transmit a message, a story, or a brand identity through it. You're constructing a persona for your product, just like you would in marketing. This is where the personality of the brand comes into play.
It would be easier to develop packaging that expresses the brand personality and resonates with your target audience if you think of your product as a person. Before they even comprehend what the product is, potential purchasers will notice its genuineness and draw toward it. They'll be able to tell it was made specifically for them.
Choose packaging colors that match the tone of your perfume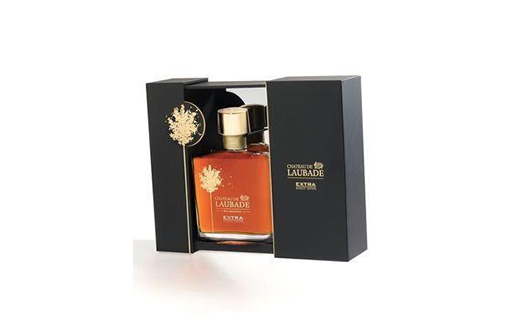 The color and style of your perfume packaging should reflect your brand. Choose a hue that elicits good emotions, such as blue, green, pink, red, or yellow. Choose a color that complements your company's image and products. You can approach a perfume packaging supplier to help you choose the right color and design for your product packaging.
Create a luxury perfume box design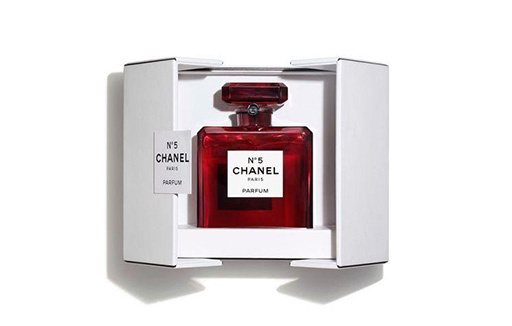 Perfume packaging has a more important function than simply protecting the contents. It is in charge of designing the user experience. Inevitably, poor packing will result in a poor experience. Therefore, pay close attention to the packaging design and make it look like a luxury item to guarantee that your clients have the finest experience possible. Customers respond positively to well-made and designed packaging because it makes them feel special.
Print your logo on the fragrance package box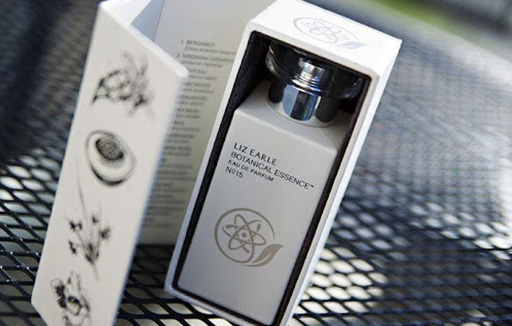 Pay special attention to the location of your company's logo on your product packaging if you want your goods to stand out. While it may seem counterintuitive to showcase the company rather than the product, studies show that logo placement produces good feelings of brand superiority and it contributes to brand identification in the mind of the consumer.
Because the logo is frequently a consumer's first point of contact with a brand, it's critical that the product and company create the correct logo for the brand while also eliciting good thoughts and reactions in customers. One of the most significant marketing decisions brand managers can make is to ensure that logo is properly placed on packaging to optimize brand attention.
By ensuring that logos appear at or near the top of product packaging, companies may impact brand perception and perpetuate favorable impressions of a dominant brand. According to certain studies, there is a substantial link between placement and perception of power. Furthermore, there is a link between the positioning of logos on the packaging and how consumers perceive dominant and non-dominant brands in the market.
Consider Sustainable Fragrance Packaging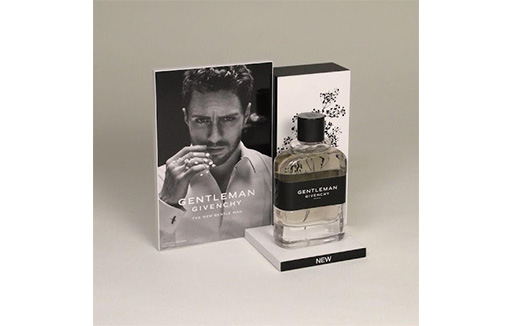 Sustainable packaging is an important part of offering sustainable products and services. Sustainable packaging is used by brands for a variety of reasons, including corporate social responsibility, lowering carbon footprints, reducing waste, improving sales, and because merchants want it.  Several consumers are even willing to pay extra for sustainable products because of environmental awareness.
Introduce Perfume Subscription Box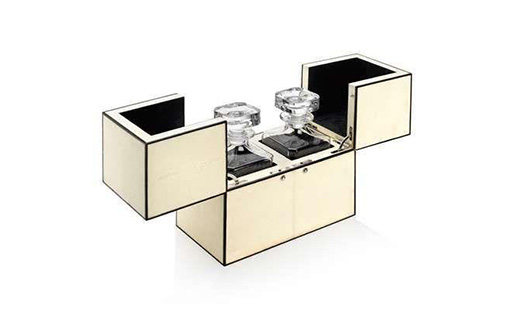 Scents have an incredible capacity to elicit memories and feelings in ways that other cosmetics can not. It's no surprise, however, that many beauty enthusiasts consider fragrance to be an expensive area. Consumers may have a lot of fun discovering their perfume preferences thanks to the fragrance subscription boxes.
A clever perfume subscription box turns the department store salesperson chasing customers down with a paper-scented sample into a personal, at-home experience that allows them to explore their fragrance palette without committing to the hefty price tags that most full-sized fragrance bottles come with. 
The option to sample and test new trending scents and vintage mainstays at a fraction of the price encourages a level of experimentation and discovery that makes finding a favorable scent a lot of fun for customers.
Work with a reliable perfume box manufacturer
Your company's image is mirrored in the package that your customer receives. For your packaging needs, a packaging company can provide a variety of options. If you want to expand your business, you must devote time not only to the logo and design but also to the organization that handles your packaging.
Some of the tips that will help you choose the right perfume box manufacturer for your company are:
Quality: A major criterion and priority should be a high-quality fragrance box. Ascertain that your packaging company's systems and procedures for calibrating, controlling, and maintaining high standards are successful.
Customer service: Look for a package design and production business that is committed to exceeding your expectations today while also planning for your future success.
Options: Make sure your packaging partner is familiar with various types of paper, as well as their structures and patterns. They should be able to help with the best graphics integration and printing procedures possible.
Efficiency assistance: Your packaging firm should aid you in optimizing your controlled inventory, product storage, and warehousing while taking into account the labor required for your operations.
Get inspired by successful perfume box design ideas
To stand out, brands must compete with one another. This can be accomplished by creating an attractive customized perfume box. Most fragrances are packed differently to identify one from another on the shelf, and they come in a variety of unique and eye-catching styles. Customers are always on the lookout for something unique, a one-of-a-kind item. They will typically look for a different product the next time they buy a perfume– an inventive design, an attractive container, anything that appears to be absolutely unique.
Here are ten of the best packaging designs to help you attract customers and sell your perfume more effectively.
Tiffany Perfume Box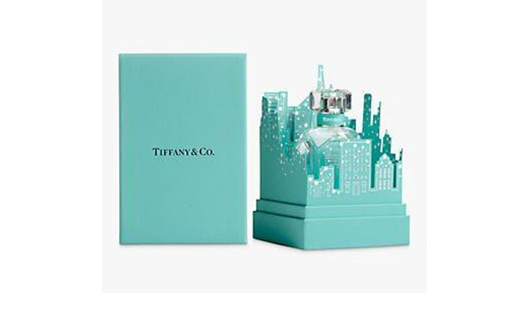 When purchasing perfume, all buyers look for features such as innovation, creativity, and eye-catching design. Tiffany gives you just that with its new packaging designs that never fail to attract consumers. Tiffany is already known for giving a sense of superiority or a royal feeling and the classic Tiffany blue from the bottle to the perfume box proves the customers' taste; Tiffany's customers are royal.
Dolly Girl Perfume Packaging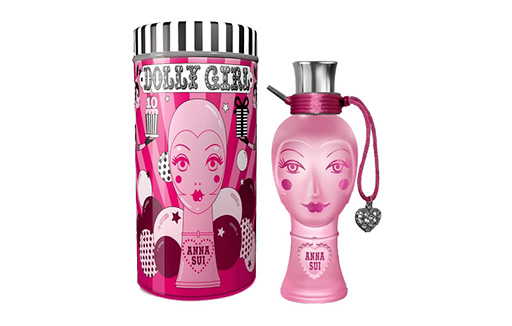 A perfume for women can be created with a lovely female graphics. This scent will be suited for and appealing to a 'princess' like personality. In addition, the top cap can be appealing and this could be a work of art. The luxury perfume packaging boxes for this will be slender and of a lovely hue that appeal to the female gender.
Aqua Allegoria Flora Perfume Packaging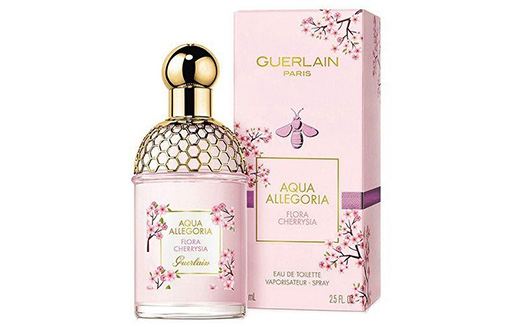 If the perfume has a scent that reminds you of nature, the bottle can be fashioned to have an earthy and natural look. Soft tones, such as pink, tan, or purple can be used in the perfume boxes for this. Such packages are always associated with mild and misty smells that make users feel fresh.
Kurrier and Eves Perfume Box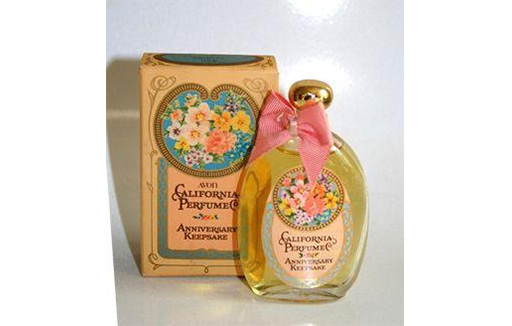 Aside from attractive packaging, effective perfume packaging should have clear information apparent. Customers only have a few seconds to look at your goods, so you need to grab their attention immediately so they can view all the features they need.
Printing some graphics about the scent on the perfume bottle and box allows customers know the scent of your perfume.
Killian Black Perfume Box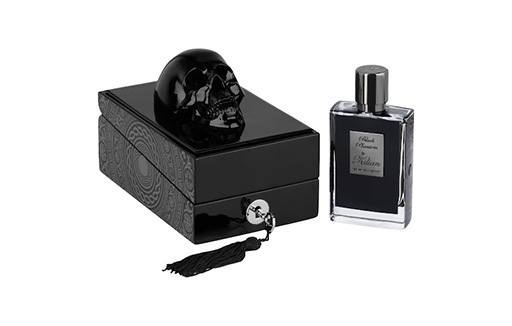 A royal design might be used on a sophisticated and expensive perfume to indicate that it is intended for royalty. The perfume box should be modest and of a reasonable hue. To demonstrate that the scent is appropriate for royalty, the brand designed and printed a mysterious and advanced totem on the perfume packaging box. This item's package will be stylish as well to appeal to rogue customers as well.
Lake & Skye Perfume Packaging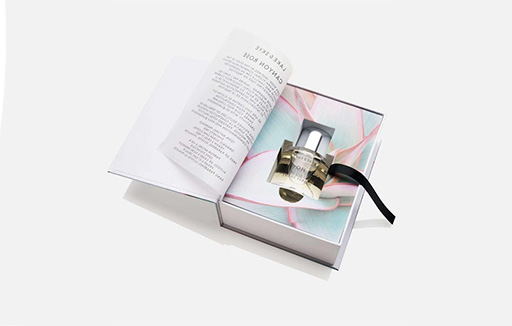 When it comes to perfume box packaging, unusual shapes are appealing. They have the ability to make an impression. A perfume box with a unique shape, such as a book, is attractive. The box packaging for this can be customized to match the perfume bottle's shape.
Some of the other perfume box design ideas include:
Love themed:

Choose a romantic hue for the bottle and box if the perfume has a romantic scent. For a masculine perfume, this may be a pale grey. The mood can be set with the use of color, indicating that the scent is romantic.

Brand Eccentric: A logo on the package aids in identifying the perfume's brand. This can be remembered with a simple and distinctive logo. The logo should be developed to reflect the company's values. A simple logo with a simple font looks fine if the company is decent. If the brand is fashionable, a logo that appears to be pricey is preferable.
Environment-friendly: If the perfume comes from a company that believes in environmentally friendly methods, the packaging can reflect that. The box can be created out of cardboard that is recyclable. Earth tones, such as brown, can be employed. It will have a natural smell as well.
Conclusion
When it comes to the packing of perfumes, brand identity and recall value are extremely important. Perfumes come in a variety of bottle shapes, which are inspired by the intended demographic. For example, if the container has a feminine structure or qualities, it is intended for women. It has a generic shape and can be used by either men or women.

Contact a professional packaging design business to create a really distinctive perfume container design and an eye-catching smell to give each bottle personality.