When a consumer checks the shelf, the first thing they see is your perfume box. To stand out in a sea of items, you must employ a particular technique. Perform your own test and visit a nearby business. When faced with a plethora of possibilities, your eyes will hunt for patterns and come to a halt when they come across anything that sticks out. And hence, there is no denial that perfume packaging can promote your brand.
Because every niche is unique, you must compare your perfume box to your direct rivals, or your shelf neighbors. A bright design jumps out at times, while a plain and beautiful box is more obvious at others. The goal is to use contrast to your advantage.
You may get any form of contrast for your perfume box packaging by using superior coatings and decorations.
Why Custom Gift Boxes Can Benefit Your Perfume Brand?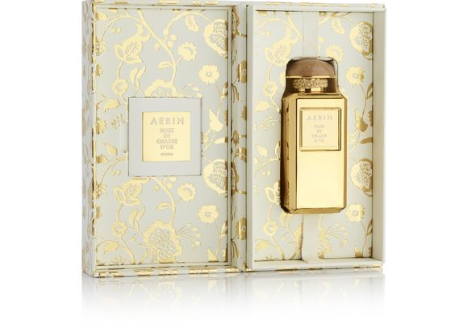 Custom gift boxes are simple to integrate into your packing and shipping processes. They're inexpensive, long-lasting, and convey your narrative from the outside in.
At the end of the day, they aid to attract new clients while also keeping current customers returning to your company. The extra consideration that personalized gift boxes provide will wow your consumers and remind them of why they selected you in the first place.
1. Perfume Subscription Boxes Help Build Brand Loyalty
Gift-like packaging, according to 40% of buyers, motivates them to make a repeat purchase.
Incorporating personalized gift boxes into your packaging process demonstrates to customers how much you value their experience. That concern and sense of belonging are what keep consumers coming back to your brand.
2. Custom Box Design Can Tell Your Brand Story
The cost of stock packaging may be negligible. However, it is a huge waste of precious ad space and creates a terrible purchase experience. Custom gift boxes seem to be no longer a choice in an industry where 75% of buyers care about package design.
A personalized gift box design, according to 68 percent of customers, elevates your goods and brand. That's where personalized gift boxes come in to rescue the day.
They not only increase the perceived worth of your brand but they also:
Enhance the last stage of the purchasing process.
Demonstrate to your consumers that you care about their experience.
Give you an opportunity to explain why you do what you do.
Enhance your brand's sense of elegance.
3. Luxury Gift Boxes Improve the Customer Experience
Many components of the purchasing experience are costly to redesign. After all, you can't ship or deliver your things unless you have a sturdy box.
Furthermore, 44 percent of individuals believe that high-quality packaging reinforces the money they spend. You can absorb the increased expenditures by raising your prices since you're boosting the perceived worth of your goods.
More revenue = brand loyalty + an amazing customer experience
By including unique gift boxes into your marketing approach, you will be able to:
Provide a memorable purchasing experience
Charge a higher price per product due to an increase in perceived value.
Incorporate the additional investment into your price structure.
Save money by keeping existing clients instead of acquiring new ones.
Earn extra money and boost your bottom line.
4. Bespoke Gift Boxes Increase the Protection of Perfume Packaging
Bespoke gift boxes are frequently linked with opulent and attractive companies. Because of their endurance, they also serve to demonstrate your attention to detail. Rigid boxes can increase your brand's impression in the market without compromising the design or functioning of your goods.
In today's society, 90% of customers reuse product packaging wherever possible. Using robust, rigid packaging ensures that your marketing message is seen and heard repeatedly.
Gift Box Design Considerations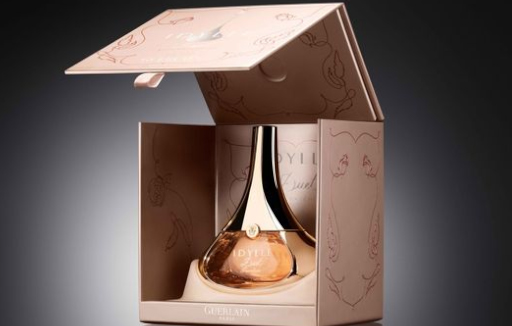 Gift boxes serve as the initial point of interaction between the person or corporation presenting and the intended receiver.
It is critical to design an appealing gift box in order to make the desired impression on the receiver.
Some of the most significant factors to consider while formulating perfume box design ideas are listed below:
1.Colors
Color is one of the most basic and powerful branding methods.
Color schemes are the recipient's initial visual indication and the first trigger to pique their interest in the present box. If the firm has a certain trademark color, it can forego the printed gift boxes in favor of a colored box.
The colors can be utilized in close conjunction with the company's brand color.
2. Styles
Present boxes are now more than just a way to package a gift; they are also an extension of the branding of the company that is delivering the gift.
Wooden and metal gift boxes give one of the finest branding opportunities since they can be utilized by the customer for a long time and they can recall the company's branding till they use the present box. Hongyi is a leading wooden gift box manufacturer and we take pleasure in helping businesses like yours obtain the packaging they deserve 
A well-designed perfume box provides a fantastic impression on customers and distinguishes the present.
3. Cost
Cardboard and paper gift boxes are inexpensive but offer little protection for the packed product. Clear plastic gift boxes are relatively inexpensive yet provide enough protection.
Wooden and metal gift boxes are more expensive, but they are viewed as more quality and luxurious present box alternatives. The material of the gift box is determined by the individual's or company's needs and budget.
4. Brand Story and Values
There are several more branding components that improve the recipient's experience. The gift boxes might make use of affordable stickers to seal the paper together.
Branded stickers are a low-cost method of branding. A handwritten message can be placed in the present box to make it feel more personal.
It conveys to the receivers the message that they are cherished and significant. The tape on the present box also provides a chance to enhance branding.
How to Create Custom Gift Boxes/Perfume Subscription Boxes for Your Brand?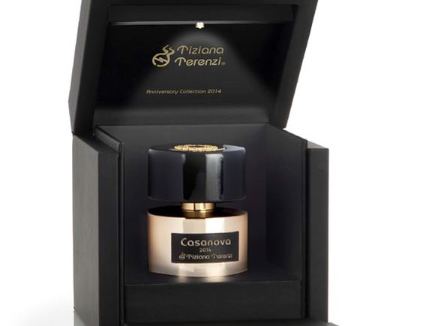 Gift box package design may appear to be a challenging task, but it does not have to be. Once you understand what your consumers anticipate, developing a package that fulfills those expectations becomes a breeze.
Step 1: Go Through Your Unique Selling Proposition Again (USP)
What distinguishes you from your competition is your unique selling offer. Before you begin, take a time to reflect on what makes your company… your company.
Step 2: Learn About Your Consumers and Their Needs
Customers have specific expectations about your brand. It might be difficult to design the proper package when you don't know what people expect. Combine their expectations with your USP and keep those in the spotlight.
Step 3: Use Personalized Gift Boxes With Your Branding to Promote Your Company
Your logo and brand colors are critical components of your brand's identity. They also aid in the creation of a bond between your consumers and your brand. Begin by incorporating your colors and brand in a way that demands quick identification.
Step 4: Incorporate Bespoke Graphics in Your Company's Colors
Next, blend your brand's colors with distinctive forms and patterns. Make sure they complement rather than detract from your identity.
Step 5: Use Smart Messaging to Amplify Your Narrative and Beliefs
Don't forget to incorporate a warm, personable message that aids in the portrayal of your narrative. These brief yet meaningful paragraphs will demonstrate to your consumers how much you value their experience.
The Process of Finding and Working With a Manufacturer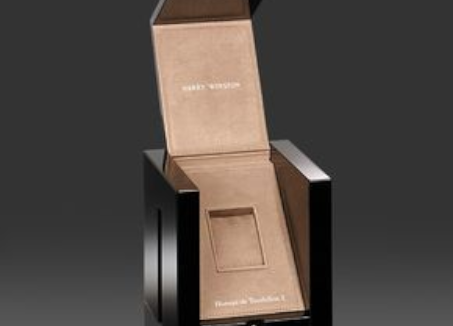 You've come to the correct site if you're looking for a bespoke perfume gift box supplier. Hongyi is a full-service printing company that has been in business for over 20 years. They are well-versed in contemporary Middle Eastern and European trends.
Your perfume subscription box will be delivered quickly and at a low cost. We can give lower costs since we handle everything ourselves and have devised an efficient approach. You may get whatever type of fragrance box you like.
Conclusion
Many online companies fail to connect with customers through a digital screen. And it's not easy. Putting your imprint on the one item your clients get to experience in person, on the other hand, is a simple step in the right way.
Hongyi takes pleasure in helping businesses like yours obtain the packaging they deserve, no matter how big or little your next project is. You're in excellent hands if you're ready to begin developing top-notch personalized gift boxes. We have the most up-to-date printing technology and the know-how to recreate or design from scratch any box you have in mind.
Get in contact with us and let's get started on your project!