Rigid boxes are a certain method to generate money if you operate a packaging firm. Using the best bespoke packaging solutions for luxury packaging will raise brand recognition and represent the purity of the product, improving the revenues and distinguishing your services. There are a variety of packaging solutions available, but nothing surpasses the gorgeous and elegant rigid boxes wholesale market.
If you want to make your wholesale rigid box packaging current and unique, consider the following luxury product packaging factors.
List Your Requirements To The Manufacturer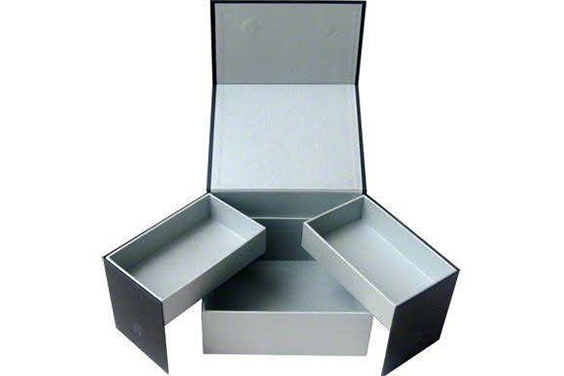 When looking for rigid box manufacturers, the first criteria is to see whether they can deliver all three: creative, functional, and cost-effective solutions to your package or product label design issues.
Consider the following factors when selecting a rigid boxes manufacturers:
Packaging design of high quality
Designs should be of excellent quality in accordance with the goods you are offering to your consumer since they are visually appealing and provide a positive first impression. 
It's important to consider how a product appears and feels in the hands of a consumer, and you'll want to make a solid first impression by locating a supplier with high-quality items.
If the package can withstand pressure, you've located a high-quality product.
Graphic and structural design experience
Choosing a packaging design business with visual and structural design skills will ensure that your product is well-designed.
Optimization of costs
Another cost you may have to pass on to your clients is expensive packaging. A low-cost packaging provider can help you save money while also keeping your own costs low.
Make sure you choose a provider that can assist you in remaining competitive!
Time for delivery
They should be able to work with you to find quick shipping alternatives and continuously give outstanding service.
Collect rigid box manufacturer information that meets your needs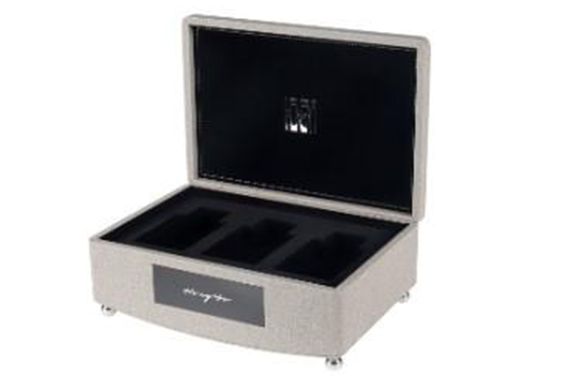 It is critical to gather rigid box manufacturer information because it will help you make a more informed decision since the cost of collecting, storing, and retrieving data is low in comparison to the benefits gained from its use.
The most common way to gather this information is by attending professional trade shows and checking out online supplier website.
Brands necessitate high-end rigid box manufacturer packaging companies. These businesses offer in-depth knowledge, straightforward answers, and appealing package designs. Before hiring a premium packaging firm, look at their portfolio. A brief glance at their prior work may frequently reveal whether or not they have the necessary creative skills for the packaging design you want.
Prior experience in your sector or related markets is also advantageous. It enhances the chances that the business will be able to turn your thoughts into a spectacular design that gives your target market the right experience.
The data can be used to see how the market has changed over time and what products are currently being used by businesses. This data can also assist a company in determining what types of packaging to use in order to remain competitive in their industry.
Every manufacturer has its own set of certifications, approvals, and procedures in place. As a consequence, it's vital to compare and contrast the bespoke product packaging companies you work with.
Custom rigid boxes for products necessitate the use of a knowledgeable, high-quality manufacturer capable of designing, testing, and producing high-end packaging. Everything within the box must come together flawlessly so that when a consumer opens it, they are greeted with a stunning presentation as distinctive as the goods.
Compare candidate rigid box packaging suppliers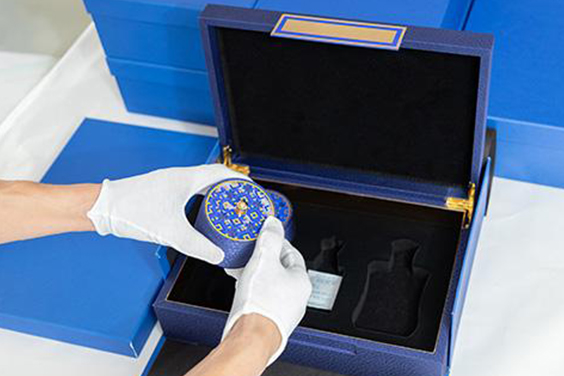 There's a reason why you should compare candidate rigid box packaging suppliers. The first reason is that comparing suppliers allows you to get a better deal. Your supplier will be able to compete for the business by lowering their prices. This gives you a way to save money on your packaging costs, which can help you reduce costs elsewhere in your company.
The second reason is that comparing suppliers allows you to find the best fit for your needs. When you compare suppliers, you can look at their offerings in terms of pricing and quality as well as other factors such as turnaround time and customer service reputation. This means that you can find the supplier who will give you exactly what your company needs at an affordable price!
It's critical to choose the correct packaging supplier whenever you're hunting for one. You want someone who can assist you with your packing requirements while also supplying you with high-quality materials. However, there are a lot of firms out there who claim to provide this service but actually don't. If you don't know which firms are legitimate and which are not, this might be an issue.
There are a few things to consider before making any sort of decision while looking for a rigid boxes bulk provider. When it comes to picking package providers, one of the most common mistakes individuals make is relying completely on word-of-mouth recommendations from friends or family members who have used them before, without actually knowing anything about the company other than what their friends said about them.
Certifications for the company's credibility
You should pay great attention when choosing a business for your custom packaging solutions to ensure that you are getting service from a company that meets all of the criteria and has all of the essential certifications for long-term solutions. Quality Control and Structural Engineering are two topics that you should be familiar with. To provide maximum support, protection, and durability of your product packaging, custom packaging businesses should quality test all of their materials.
While selecting suppliers, it's important to check the websites for reviews, or collect valid information about the manufacturer online. It's crucial to go through the quality control procedures that firms use to ensure that the product packaging material you've chosen is of high quality. 
Talents in design
The imagination is the only limit to a company's packaging ingenuity. With today's bespoke print effects, almost any package concept can be brought to life quickly and inexpensively. Everything from your brand name to your company's emblem to the outline of your brand image may be printed on these boxes. These boxes may easily and effectively express minute data about your brand. Innovative materials or connected sheets wrapped in a chipboard shape guarantee a rigid box's design is robust and inspirational. In this way, the nature of these boxes will be similar to that of cardboard boxes in terms of look.
Optimization of costs
Simple packaging adjustments can save a lot of money in some cases. You should explicitly question the cost-cutting strategies used by the custom packaging firm. You may also provide a rudimentary idea of your budget in the meanwhile. The custom packaging company's professionals will then study and grasp what may be done to make packages while sticking to cost-cutting approaches.
A typical custom packaging firm may employ a variety of cost-cutting tactics to aid you in obtaining the items you need at a reasonable cost. The service provider will examine methods to reduce design fees, material prices, waste, obsolescence, and even waste disposal costs. Based on these considerations, you may be able to obtain the optimal bundle at the most affordable price.
Request Testimonials
When it comes to assessing rigid packaging firms, nothing beats word of mouth. Even if they have the proper equipment to meet your needs, you don't want to work with someone who has poor customer service or can't follow directions.
It's important to get testimonials from previous clients because they can help you understand the quality of the supplier, their experience level, and what kind of service they provide.
A testimonial from a previous client can help you understand whether or not the supplier has the experience to do what you need them to do. If they've done it before, chances are that they'll be able to do it again for you. It will also let you know how well they communicate with their clients and how quickly they respond to questions or concerns.
A previous review will help you with the following:
An idea of what kind of services this supplier provides
Do they offer things like training?
Is there support after the work is completed?
Do they offer other types of services such as shipping or assembly?
By reading through a testimonial, you can get a better idea of whether or not this supplier offers those things or if they're just focused on one thing entirely (such as manufacturing).
Delivery
The final step before pursuing your custom packaging goals is to develop a transportation and storage strategy for your final product packaging. Using logistics services to help with shipping and warehousing options ensures that your custom packaging is adequately accommodated and arrives on time for your product launch. When you utilize logistics services, you may monitor your cargo and receive updates about it. Your deadlines and timetable will have a huge impact on the method of transportation you choose. Some alternatives will be more efficient than others depending on where your company is located and where your manufacturer is located.
Negotiate and draw up the contract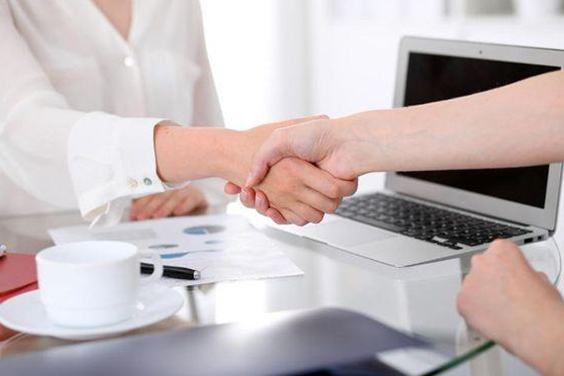 Negotiation is a crucial business skill since it ensures that no one is taken advantage of and that everyone gets what they want out of their contract. Negotiations can take place in person, on the phone, or by email. The strategy you use will be determined by the situation's intricacy and the amount of time you have to devote to it.
The first step is to properly investigate your potential providers and ensure that they are a suitable fit for your requirements. Start with an initial phone call or email to identify yourself and describe what you're searching for after you've found a provider you like. Next, inquire about the packing product itself, such as its rigidity, long-term durability (if applicable), and so on. You should also inquire about shipment timeframes, delivery dates, payment options, and any other pertinent data at this point in the talks (e.g., whether or not there are extra fees).
After some back-and-forth on these themes between both parties, it's time to schedule an appointment with your supplier so they can show you their samples in person! This will enable them to explain the characteristics of their goods as well as answer any queries about them directly from their point of view, rather than relying just on textual correspondence.
Follow up your order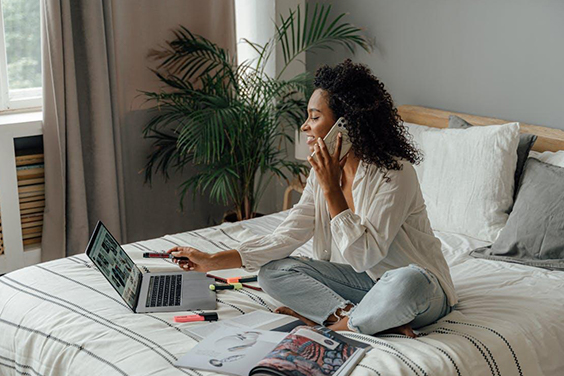 In the process of ordering things, follow-up is crucial. It ensures that you receive the correct goods at the appropriate time.
Here are some suggestions for following up on your order:
Contact the company by phone or email: If you have any questions about your order, call or email the company. They should be able to answer any questions you have and help you figure out if there are any issues with your order.
Return immediately: You may have to wait for your order to arrive before you can check if everything is in order. However, in case you aren't satisfied with your order, it's best to return the order immediately.
On the other hand, finding a reliable rigid box packaging provider is crucial. A trusted supplier will make sure you have the right goods at the right time, enabling you to focus on what you do best.
Whether you need custom boxes or ready-made ones, the best rigid packaging manufacturers offer hassle-free services that help you get the most out of your investment.
It should go without saying that the packaging sector is pretty competitive. Businesses, therefore, seek to collaborate with suppliers who are as productive and cost-effective as feasible.
Re-evaluate suppliers based on your cooperation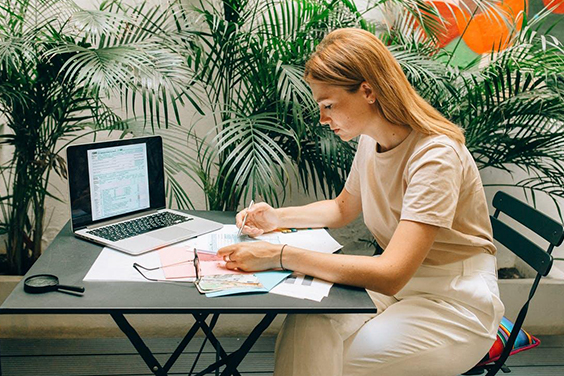 When it comes to fulfilling shifting needs, it's critical for organizations to assess how adaptable their suppliers are. If a business has a successful product but wants to modify the packaging, it may need to outsource the task to someone who can accomplish it swiftly and efficiently. It's critical that you re-evaluate your rigid box packaging providers in light of your collaboration needs. That means it's time to sit down and evaluate their performance. Here are some tips on how to do that:
Are they meeting deadlines? If not, why not? Do they seem open to working with you on this?
Do they offer any discounts or incentives? If not, why not? Do they seem open to talking about these things in the future?
Is their product quality consistent? If not, why not? Do they seem open to making changes if necessary?
Conclusion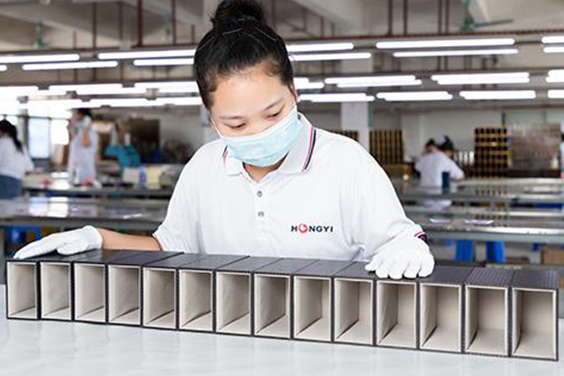 There are numerous factors to consider when choosing a packaging company. Whether your business is small, large, or somewhere in between, these, we feel, are the most critical aspects to consider when selecting a custom packaging firm. When choosing a firm, make sure to follow these guidelines at all times. That will help in selecting the ideal firm that can meet your demands for having bespoke packaging created and made. With the assistance of an experienced design and production team at Hongyi, the products are packed with excellent box design ideas.