Perfumes are a reflection of who people are. As a result, people are picky about the scents they choose for themselves. Furthermore, most people are so enamored with perfumes that they refuse to leave the house without them. Apart from that, in hot and humid climate, not wearing perfume may make people feel uneasy for the duration of their time outside. Stinking is the last thing that anyone wants. That is why individuals wear perfume to not only smell good but also to feel fresh.
Because of the increased demand for perfumes, its brands are limitless, and the quantity is continually increasing. Some companies treat it as a primary source of revenue, while others treat it as a sideline. In both circumstances, perfume packaging boxes play an important role in product promotion, protection, and persuasion. Here we are going to learn how to make a perfume box.
Design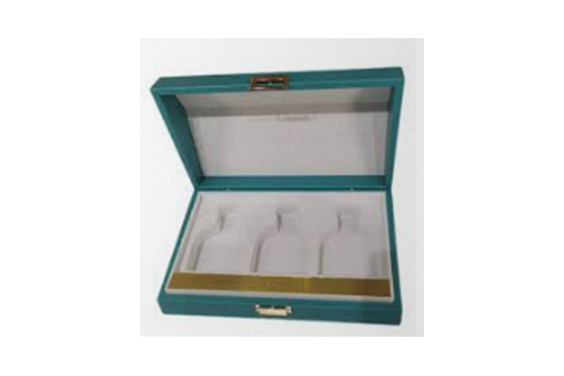 Smelling lovely is a part of our daily life, and everybody, young and old, men and women, has their own tastes. Perfume is a reflection of a person's temperament and personality; therefore, choose cautiously. Perfume is no longer just for personal hygiene; it is becoming one of the most sentimental gift products among the general public. That is why scented cosmetic container design is so crucial.
If a perfume is packed in a clumsy or strange bottle or packaging, it will not be appealing or alluring. If the perfume packaging attracts the customer's eye owing to its attractive look, it has the ability to turn the client into a protracted and loyal customer.
Perfume bottles are available in a multitude of shapes, each of which is inspired by the target audience. If the container, for instance, has a feminine structure or features, it is designed for women.
When it comes to the packing of perfume in a mono carton, the fragrance is extremely important. This is known as two-layer packaging, with one layer being the primary packaging and the other being the label design on the inside of the bottle. The image on the bottle varies depending on the fragrance. For example, if the packaging is of flowers, such as orchids, jasmine, roses, and many more, the images will appear on the box.
Each perfume has the capacity to convey specific meanings, and each fragrance acts as an expression of personality and status. Perfume bottle package design is critical in communicating its style, making it memorable, and ensuring that the perfume brand is recognized.
Most of the time, perfume bottles and colognes are packaged in oddly shaped bottles with attractive and decorative toppers. This is to ensure that the perfume box must stand out to attract attention. Specialty coatings, metalized paper, or holographic patterns can be used to enhance the design of perfume packaging labels.
These features distinguish the perfume bottle shape design from others in the store. Combining paperboards and clear acrylic is another recent trend that is gaining traction. Creative calligraphy or corporate logos are vital parts of packaging perfumes. It's also a good idea to add textural accents like embossing, to enhance the branding.
The aroma is the main selling element of your perfume, thus the packaging should match the scent. Use the packaging design to hint at the perfume's scent, whether it's through color, content, font style, or graphic elements. Mention or display any floral or fruit scents that are incorporated in the perfume on the product shape design.
Because certain perfume packaging communicates the feeling of a given season, it's vital to emphasize this using a color scheme, like pastels when it is spring or bright colors for pleasant summer aromas. Perfume bottles with extended and elegant forms contain the most vivid scents. Tall glass containers with a round or square part are ideal for your luxury range.
Contact a professional packaging design business to create a really distinctive perfume container design and an eye-catching smell to give each bottle personality, who will assist your company in adding stunning colored satin bows with a silver finish, gold collars, and a full choice of spray pumps and metallic or clear caps.
Cutting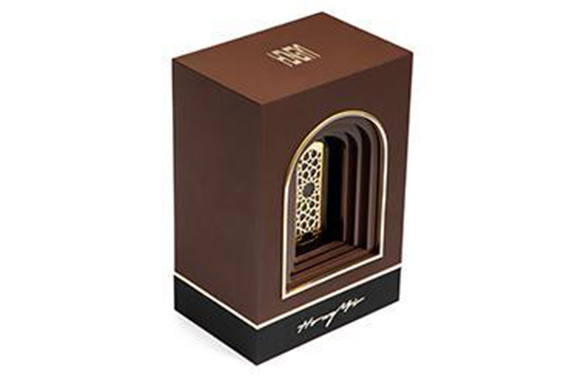 The cutting of each of our perfume boxes gives it a perfect shape and makes it appropriate to cut the perfume box. To begin with, we make the distance between the laser head and the cardboard as large as possible. To ensure that the laser cuts through the cardboard, even if it is thick, I normally reduce the distance by 1 or 2 mm: this ensures that the laser is focused inside the thickness of the cardboard or even on the bottom side.
Execute the cut: remember to close the cover because the laser produces a lot of smoke during cutting. It starts by etching the box's dimensions on the cardboard: this is helpful if the process involves cutting numerous boxes in succession. The external sections are then cut, followed by the folding lines.
Perforation mode allows manufacturers to pick the distance to cut, followed by the distance to skip, allowing the designers to cut fold lines in card material, stitch holes in leather, or simply produce dashed lines. If the cardboard is too thick, one may need to finish it with a utility knife: simply cut through the lines that the laser cutter had already started, and the work is done.
Fold the box following the fold lines by placing the template along a table edge and folding it. This will protect the fold line, which can be rather delicate. Once filling up the box is finished, use the tape to reinforce the corners before closing it.
Paperboard Folding And Gluing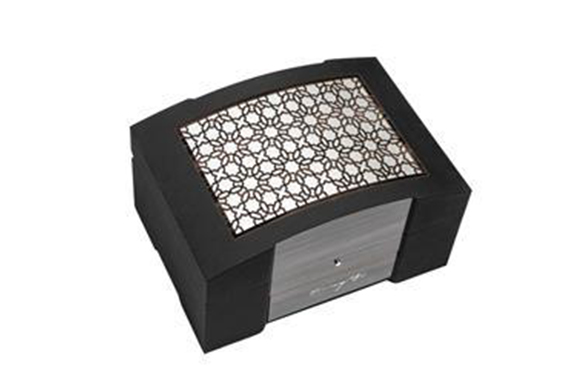 The folding and gluing procedure basically turns a piece of flat material into a finished product like a box, envelope, or promotional item. Folding the blank along pre-creased lines and adding the adhesive that will hold the result together is how this is accomplished.
Solid board, plastics, metalized varnished boards, litho-laminates, micro-flutes, and corrugated boards are just a few of the materials that folder-gluers can handle. They're mostly used in the packaging sector, where they're used to make straight-line, crash-lock bottom, or multi-point boxes out of flat blanks.
Envelope makers and commercial printers, for example, employ folders and gluers outside of the packaging industry. As a die-cut and creased blank runs through a folder-gluer, a series of specially placed guides, rotary hooks, and other devices fold the blank's panels into their proper positions while adhesive systems apply cold glue or hot-melt adhesive to the appropriate areas.
The folded and glued blank will then be transferred to the delivery under pressure to allow the adhesive to dry. Highly sophisticated control systems track the blank throughout the transformation process and, in conjunction with quality assurance equipment, eject any result that does not meet pre-determined parameters.
Depending on the application, a folder gluer is a modular machine with a number of different components. These may include the following:
Feeder: Ensuring that the blank is fed precisely is critical for accurate processing. Various feeder designs aid in the more efficient processing of various materials or products.
Prebreakers: These break the creases in cartons ahead of time so that they can be processed more easily on automatic filling lines.
Crash-lock module: This equipment folds the base flaps of automatic crash-lock bottom cartons utilizing traditional or hook-free technology.
GYROBOX unit: Allows single pass processing of complex goods by rotating blanks at full line speed.
Combifolders: Also known as 4/6 corner devices are spinning folding hooks that fold multi-point carton flaps.
Folding section: For the final fold's progressive folding. Non-conforming cartons and shingles cartons are ejected from the transfer section for delivery.
Pressure is applied to the box stream in the delivery area to ensure effective adhesive bonding. A variety of auxiliary equipment, such as loaders/batch inverters, specific feeders, packers, and robot palletizers, can be added to folder-gluer machines.
Covering Materials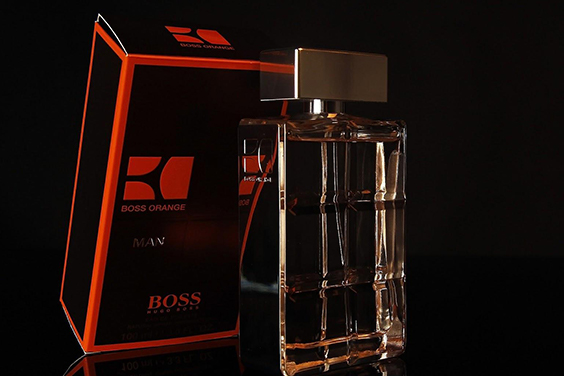 Perfume packaging is a constantly evolving industry. Because of contemporary health and environmental concerns, several of the most well-known perfume bottle manufacturers use paperboard as the principal raw material for perfume packaging.
Paperboard is a type of ecological packaging made from plant fiber and waste paper using a unique technique. One of the most important characteristics of this new packaging is that it is biodegradable and will not harm the environment. In the perfume packaging sector, paperboard and glass are pioneers.
The global trend of green packaging has reached a fever pitch, with a vast number of manufacturers from all walks of life opting for green packaging. We've been putting this principle into practice as well.
We've always preferred glass and paperboard for perfume packaging since they allow us to provide more surprises for clients in terms of form, size, and style. In order to make perfume packaging more contemporary and avant-garde, we also take full advantage of another important feature of paperboard: easy customization and improved printing technology.
Printing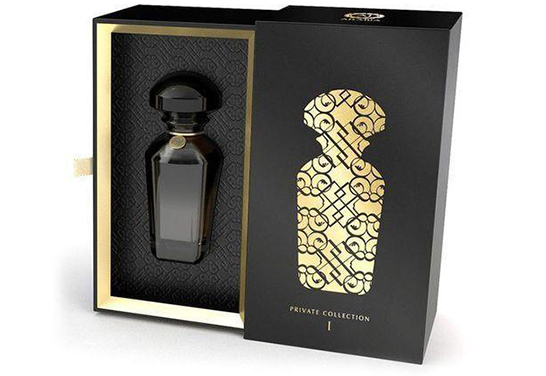 What printing technologies should Hongyi use to make a decent perfume box (offset, embossing, hot stamping, etc.)? Below is a brief description of the technologies that we use when we think about how to make a rigid box with your own logo as a private label for your new perfume brand.
1. Full-Color Offset Print :
CONVENTIONAL 6-COLOR OFFSET PRINT
This is the most widely used full-color printing method, and it produces the highest image quality. The majority of our printing is done on paper and cardboard, with a maximum printed sheet size of 100/140 cm. Color pictures are created by combining various different colors. For color image printing, we employ a variety of techniques, all of which rely on the overlay of raster grids of different colors.
The four-colour CMYK (Cyan, Magenta, Yellow, and Black) printing system is the most used for color printing, and it uses a combination of specifically matched colors from the Pantone Color Chart or the RAL to generate a more accurate representation of the world around us. Modern printing machines, manufactured by the German companies MAN ROLAND and KBA, are capable of digital memory of features and color values at each reprinting, as well as software control of the printing process.
2. UV 6- Color Offset Print :
We provide a new and modern solution for premium product packages that are easily identifiable and stylish. Through a print on metalized and traditional foil surfaces, this print provides a high-tech performance with practical solutions. The method allows for the employment of metalized inks in the manufacturing process, resulting in a hot stamping effect.
UV offset printing is a cutting-edge technology that provides for faster technological processes, increased technical capacity, cost-effective raw material savings, increased efficiency and quality, a new line, and a high-quality modern vision of product packaging.
3. Hot Stamping (Embossing, Hot-foil Stamping) :
Hot stamping is a print method that involves using foil to cover distinct parts with gold, silver, or other color effects. It's utilized to draw attention to specific components in order to complement the printed product's vision, resulting in an outstanding look that's impossible to achieve with printing inks. It is possible to apply a particular foil /scratch/ using the hot stamping procedure, which can then be mechanically removed.
This technique is commonly utilized in marketing campaigns and product promotions. Similar to hot stamping, embossing is a form of operation that tries to leave an embossed stamp on the paper. The relief reinforcement of a certain word or design feature of a printed product has a distinct impact on the customer's perception.
4. Varnishing :
Varnishing is the process of fine-tuning printed output by applying various types of varnish to the printed sheets' surfaces. For the application of varnish, special varnishing printing equipment (parts) are necessary, which are most typically connected with the printing machine in line, i.e. the varnish is applied after a single or multicolor print. There are various causes for this: ink protection, gloss, an acute sense of individual image details, and so on. The varnish is chosen based on the varnishing requirements and the application technology.
Following the printing process, UV varnish coating is applied to enhance vision and colors, allowing the displayed package or label to be recognized as a high-quality product. It is also possible to apply a varnish covering only partially.
The use of matte varnish creates a precise vision of the printed product that the client requested, with no reflections from the environment on the printed surface.
Innovations in varnish coating
We provide varnish coating services using EFFECTIVE VARNISHES such as holographic varnishes, iridium protective varnishes that provide a metallic effect to the vision and material strength, pearl varnishes with a metallic effect, and many other current effective varnishes.
We are expanding our variety of packaging items by including several effective varnishes in our manufacture. The packages' quality and durability are also increased, and they take on some of the characteristics and advantages of PVC and OPP packaging products. The package's idea has a strong impact, and the design possibilities are numerous.
The goal of using these innovative varnish coatings is to increase production capacity, reduce the need for various expensive raw materials and material resources, and achieve a competitive market price, all while taking into account future trends in the search for new economic and market opportunities for more environmentally friendly and less expensive production while maintaining high quality.
These sophisticated materials enable us to create a diverse range of packages that present items in fresh and unique ways on the market.
Foil lamination is an important technology in the packaging of food goods that come into direct contact with the carton. Both the taste quality and the appearance of the accompanying package are retained, and health and hygiene considerations are taken into account.
The usage of conventional foil coatings is part of conventional technology. We have foils in a variety of thicknesses, as well as matt and gloss finishes.
The lamination of corrugated cardboard is done by applying various types of paper and cardboard to various types of corrugated cardboard. The use of a print over paper and cardboard allows for more precision. The outcome is a durable and dependable transportation package with a greatly improved vision that successfully replaces traditional corrugated board multipacks.
Die-cutting – is the technical building of the printed product; the structural design of a package or label occurs. Die-cutting is a stage in the manufacturing process that involves cutting, creasing, and other partial operations, such as cutting a window with various shapes to create the desired visual appearance and functionality.
We provide a large selection of die-cutting machines in various shapes and operating principles. As a result, we enable our clients to offer complex-shaped packages on the market with the goal of diversifying and breaking customer-accepted product visions.
We have multiple folding-gluing production machines that allow for automatic gluing and folding of various package kinds, ranging from cardboard and corrugated cardboard to six-point gluing, as well as packages with various bottom constructions.
Wrapping Up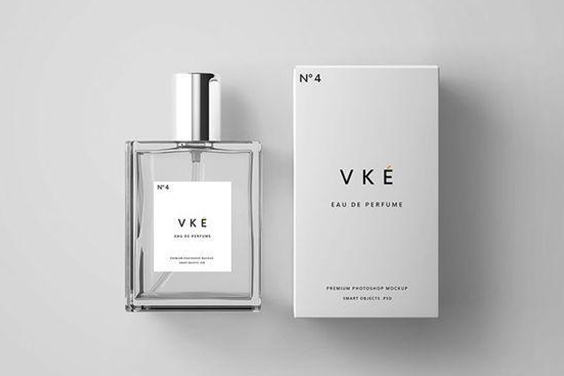 We use a device to wrap our perfume boxes. The perfume box wrapping machine is a device that uses cellophane or BOPP film to wrap boxes in three dimensions. This cellophane wrapping machine is commonly used in the single box automatic packaging of various box-type items in the tobacco, pharmaceutical, health, and cosmetics sectors, among other industries.
Machine working principle
The box in the perfume carton wrapping machine storage bin is moved forward by the entrance conveyor while the servo motor controls the film and cuts it into a length that satisfies the box's packaging requirements. The scent box is pushed to the feed pusher (in the proper form and quantity) by the transmission mechanism, which rotates at a constant pace. It can wrap film, fold it, and heat seal it throughout the rotation process.
The feed pusher transports the perfume box to the exit conveyor while also folding and heat sealing the film on both sides. Complete a series of packaging procedures automatically, including box feeding, film feeding, tear tape sticking, film exit, film cutting, folding (up and down fold), heat sealing, shape, and discharging.
Wrapping machine features
Push box, folding, and hot sealing are all automated processes.
Waterproof, moisture-proof, and anti-counterfeiting packaging.
Instant sealing with no material kept in the heat sealing station: similar to cold packaging, with no effect on heat-sensitive pharmaceutical items.
Anti-counterfeit tear tape is automatically pasted to increase the product's anti-counterfeiting ability.
The packaging speed can be changed in a step-less manner. To pack multiple sorts (size, height, width, and width) of box-type packing, replace the folded cardboard with a limited number of components.
It is easier to use, runs, maintain, and repair the cellophane wrapping machine since it is more user-friendly and intelligent.
Find A Trusted Custom Perfume Box Manufacturer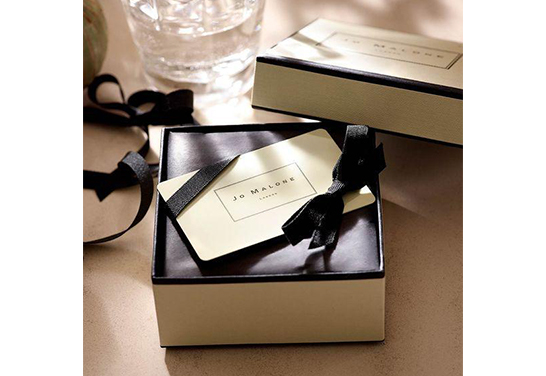 If you are looking for a trusted custom perfume box manufacturer, you can consider Hongyi. As a leading custom perfume box manufacturer, we are well-versed in current Middle Eastern and European trends. Our high-quality perfume boxes demonstrate our team's 20 years of knowledge and exceptional skill in the market. With Hongyi's stylish and functional bespoke perfume box packaging, you can elevate your brand and products.
We offer a variety of top-quality and environmentally friendly rigid boxes, from cardboard perfume boxes to wooden perfume boxes and plastic perfume boxes, as a leading perfume box manufacturer in China, to complement your different product styles. You may customize these reusable boxes, which are made from biodegradable and sustainable raw materials, to give your brand a long-lasting imprint.
Perfume boxes are an important part of your perfume brand's branding and marketing. Perfume boxes are what your clients see first when shopping for perfumes, whether online or in stores, and they do more than protect the perfume bottles from the weather. As a result, having appealing and eye-catching perfume packaging boosts brand recognition and profits.
Perfume boxes should not only complement the composition of the perfume but also convince your target market to buy it. The message you wish to convey, the form and substance of the perfume bottle, and the target market are all important aspects to consider when developing a custom perfume box. Perfume boxes can be completely customized thanks to our nearly endless customization choices.
Conclusion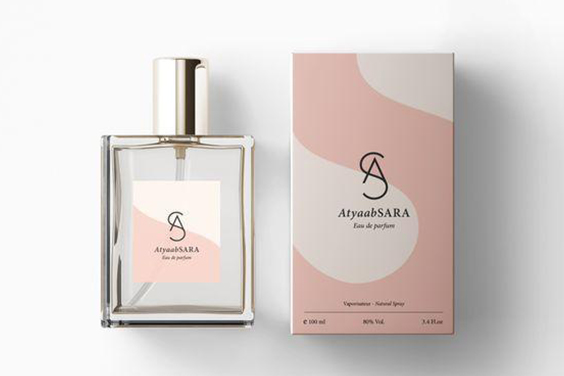 Customize fashionable perfume bottles to get your target market's attention and interest, enhancing brand recognition and revenues. Fragrance packaging boxes determine the marketability of perfumes and create a unique link with buyers, from the eco-friendly materials to the designs. If you want to customize your own perfume box, then you can contact Hongyi.