When it comes to promoting a new product, there are multiple variables to consider. One of the most crucial aspects is the packaging. Your item's packaging could create or ruin its success.
Top brands recognize the value of packaging not just for keeping their products safe, fresh, and protected, but also for branding and marketing purposes. Your packaging is your brand's identity, and it has the power to captivate today's shoppers far more effectively than outmoded marketing and promotional approaches.
The packaging of an item is an important aspect of the purchasing process. In most circumstances, appealing product packaging can lead to spontaneous purchases. Let's say a perfume that has an excellent fragrance but does not have an elegant outer packaging.
Check out the amazing budget-friendly packaging option at Hongyi, a leading perfume gift box supplier.
Why Is Packaging Important in the Marketing Plan?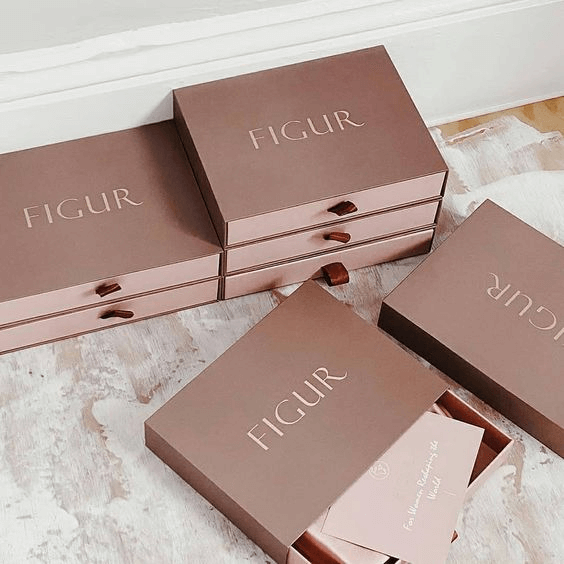 The packaging of an item can be used as a marketing tactic. It can be employed to deliver vital messages to clients in areas where you wouldn't normally be able to contact them. The best part is that many companies are conscious of these methods and their efficacy. And if you haven't included packaging in your marketing strategy, do it today.
Product packaging helps to safeguard an item within its most primitive capacity. The packaging must ensure the protection of the goods during transit from the manufacturing site and the store, as well as when it is on the market. Overall, product packaging must be enduring and sturdy.
Your items must be visually appealing in order to encourage potential buyers to make a deal. Product packaging is the finest technique to get your goods in front of your prospective customer's mind. Hence, the packaging is an important plan in every phase of a product, be it after the manufacturing stage, at the retailer's store, or after being purchased.
Benefits of Good Product Packaging Design
Your item will have a lot of market appeal if it has a unique brand packaging design. Attractive packaging is appealing and distinguishes itself from the competition. This encourages passers-by to choose your product over others. Packaging serves a variety of purposes that includes safeguarding, durability, improved usage, appealing appearances, ideal style, and unique client expectations.
Imagine having a similar-looking box packaging for a luxury perfume, won't it double its value in the market? Get customized fashionable perfume bottles to get your chosen market's interest and desire, enhancing brand exposure and revenues. The item inside the packaging is protected by the packaging. Strong packaging safeguards the item from any outer damage.
Packaging enables the item to access the user in the most cost-effective manner while also facilitating storage.
A few benefits of good packaging includes:
The packaging protects the item from spoilage or any outer damage.
Costs are reduced by using packaging.
Packaging conveys information about the product to the customers easily.
Packaging ensures the cleanliness of the item.
Damages of Poor Product Packaging Design
As a marketer, you're tasked with creating packaging that makes a strong impression on your brand. It must also explain why these shoppers at the area supermarket should put it in their basket. This is where the role of packaging style comes into play.
One of the criteria that determine whether or not potential customers would approach your goods is the packaging. Vibrant packaging has a tremendous influence on the buyer's experience, regardless of the item provided. Hence, a poor packaging design may completely ruin the image of your product.
A few drawbacks of bad packaging includes:
The customer might doubt the product quality and durability
The shelf life of the product might be reduced
Wrong product image is portrayed
A product might damage due to any external forces
Types of Packaging in Marketing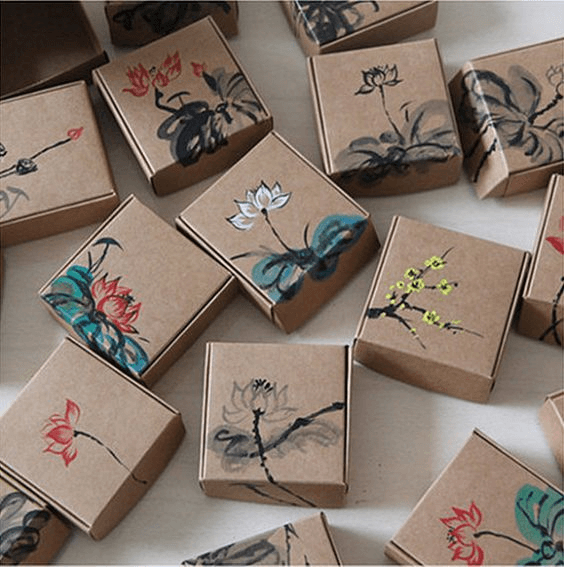 Packaging levels have a bearing on how goods are packaged and dispatched. Based on the levels, three types of packaging can be considered:
Primary Packaging
Primary packaging is also known as retail packaging. 
It is the packaging that comes into contact with a product the maximum. 
Its primary objectives are to safeguard the product while also informing or attracting customers. 
For example, a box that has a perfume bottle packed into it comes under primary packaging.
The definition of primary packaging varies depending on the product.
Secondary Packaging
The packaging that is used to carry items that had initially been packaged in primary packaging is referred to as secondary packaging.
Its primary objectives are to safeguard items and give branding while in transit.
It's also utilized in retail settings like large supermarkets as showcase packaging.
Tertiary Packaging
Tertiary Packaging is the most common package used by facilities to transport secondary packaging.
Its postal purpose is to ensure that packages are appropriately protected while in transportation.
Customers are rarely exposed to tertiary packaging.
Packaging Design Ideas or Your Marketing Plan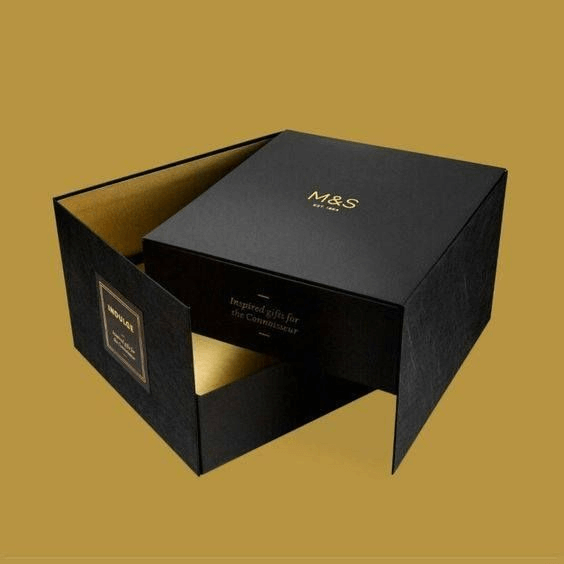 A few packaging design ideas that you can consider are mentioned below.
Eco-Friendly Retail Packaging
If any component of your company is environmentally friendly, it's worth looking for recyclable, minimalist, or disposable packaging to encourage and enhance that aspect. This is not just a fantastic key differentiator for the increasing number of individuals who oppose plastic and other forms of trash, but it also gives buyers an additional chance to tell their peers about their purchases and your eco-friendly packaging.
Anti-counterfeit Packaging
The practice of providing protective packaging to an item in order to reduce any damage or harm to the product is known as anti-counterfeit packaging. This means you and your customers can be completely assured about the safety of your items. This will not only look appealing but will also increase the trust of your customers towards your brand.
Luxury Brand Packaging
The design for your product packaging and branding like your perfume packing box reveals a lot about your business. As a result, if you want to build a strong brand, you should invest in smart packaging to fascinate buyers and achieve widespread business acceptance. Hongyi can provide you with all of the premium materials and decorations you need for your item. You can have wonderful styles for your box packaging venture addressing more premium market consumers.
With exclusive packaging, create an excellent marketing plan so that your customers who are attracted to elegant-looking packaging also know its benefits.
Protection
With sturdy packaging, the product will be protected from any outside damage. Hence, reducing the breakage expenses. Breakable or delicate objects, like a perfume bottle, should be definitely protected while in transportation. Proper packaging help in keeping the items safe and preventing any sort of tampering, loss, or harm.
Promotion
Many strategists believe this to be the most important aspect of their job. It's all about putting the item out there in the most efficient, innovative methods possible in order to entice customers and elicit a strong response. Conventional printed advertisements and outbound sales conversations are no longer successful in converting potential customers into users.
Businesses should increasingly employ a variety of ideas and techniques as well as customization; both online and conventional, in order to get their items recognized and attract customers.
Convenience
A product faces a long procedure while shipping, storing, and distribution. These goods are handled in multiple manners by various people while en route to the eventual user. With appropriate packaging, you must also see if the product handling to the customer is easy and convenient.
Customize Packaging
You can offer customized options to your customers and get them a packaging of their choice which would not only capture more consumers but also make them think that they are investing their money at the right place.
Personalization of product packaging for a specific product might also give an additional advantage to the marketing strategy of the particular item.
Connection Building
Packaging aids in the sale and marketing of goods. It's an important tool for giving clients extensive knowledge about an item and building a connection between the brand and the consumer. Nutritional information, usage instructions, cautions, components, storage recommendations, and other details are all displayed on your container. Customers can use product packaging to assist them to decide if they want to purchase the product or not.
Conclusion
You must have definitely understood the importance of good packaging for your products after reading this blog. Contact the best custom retail packaging manufacturer and get your retail packaging boxes now. Moreover, the three basic functions that good packaging could play for the benefit of your business are storage, safety, and a connection between the brand and its consumers.
Conclusively, we can say that good packaging not only helps to safeguard the item, but it is likewise an important aspect of a company's ultimate functionality. Branded packaging is a powerful and vital promotional tool that increases consumers' trust and should be used as such.