You often hear the terms- Perfume for women and men. The questions that arise are: Why do fragrances have a gender? How do our brain and nose correlate the fragrance to the genders? But are you aware that this also affects how your customers are attracted to the packaging depending on their gender, and that the perfume packaging also promotes your brand?
In this article, let's discuss:
How Perfume packaging tells the gender of the perfume
Which is the best perfume packaging service for you?
What is Perfume Gender?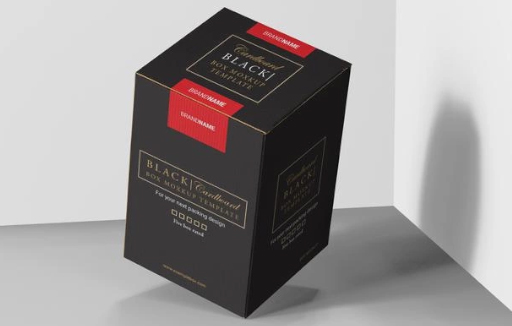 Perfume has been categorized into feminine and masculine. Though it may seem a natural phenomenon of perfumes having gender, it is a commercial approach taken by the brand.
Fragrances are classified into masculine and feminine based on the aroma chemicals involved in the development of the product. As per the aromas, fruity and floral smells are feminine whereas musk, woody leather notes are masculine.
1. Gender-Neutral Perfume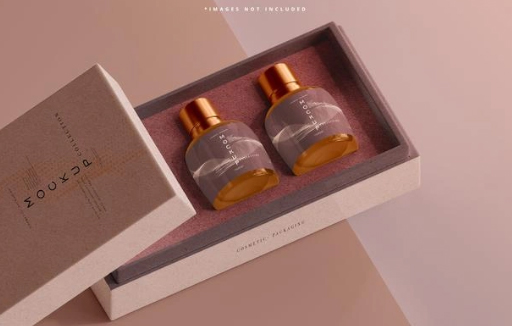 In 1994, Calvin Klein One was launched as a unisex perfume which opened up the conversations about whether perfumes are gender-specific. This is a fluid definition.
Popular gender-neutral perfume fragrances include sandalwood, madonna lily, sweet and light aromas, citrus notes such as grapefruit and spearmint, marine notes, pinewood clad, floral notes of lavender and rose, and sandalwood.
Rather than being dominating or harsh, these perfumes operate by keeping pleasantly light and delicate – unlike other gender-specific smells that are sometimes powerful or overpowering. They also use gender-neutral notes like fruits and woods in order to attain the ideal he/she balance. However, since you and your partner are both wearing the same perfume, you won't have to be concerned about smelling the same as your partner. In interaction with your pheromones and natural body heat, unisex colognes emit an entirely distinct, personalized fragrance, meaning there will never be a perfume that is identical to another.
Features:
The unique use of essential oils and layering of flavors offer a unique contrast to your regular fragrances.
Choose with your emotions:
While brands are categorizing products for their benefits, you can select the perfumes unique to your personality. 
2. Femininity Perfume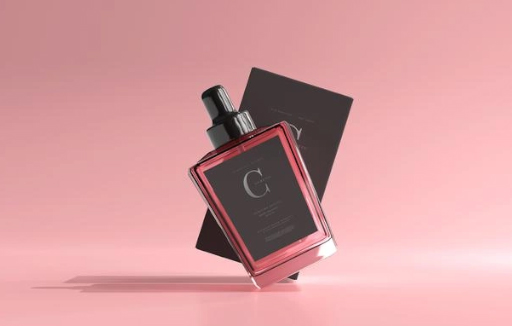 Perfumes generally high in floral and fruity scents are considered female perfumes. Scents such as exotic fruity smells of orange and mandarin, fresh lily, sweet vanilla, rose, jasmine, floral iris, sandalwood, Jasmine, Daisy, Mongolia, Amber, and many more.
Features:
Suited to your personality:
You can choose unique fragrances based on your personality. Be it subtle aromas such as lavender and cherry blossom, or romantic, nodes of musk or rose, select what you find best for you.
3. Men Perfume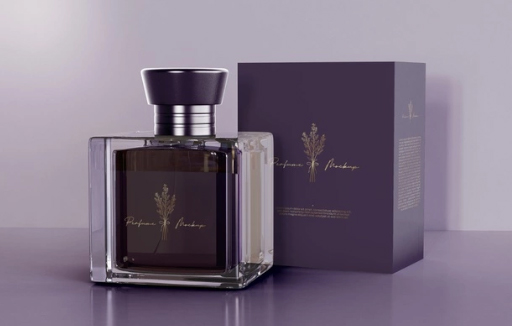 Woody, musk and oriental and spicy, and fresh fragrances are extremely popular among men. The popular type of fragrances among men includes oakmoss, rosewood, Brazilian Rosewood, Frankincense, Aromatic Tree
Gums, spicy aromas such as cinnamon, ginger, cloves, black pepper, and cardamom add a touch of distinctiveness to the fragrances.
Features:
The fresh and lively aromas are an ideal choice for sporty men, offering long-lasting liveliness.
Choice as per olfactory family:
You can easily choose a scent as per your style from various scents families such as Citrus, woody, Chypre, Amber, or Oriental.
Male Perfume Packaging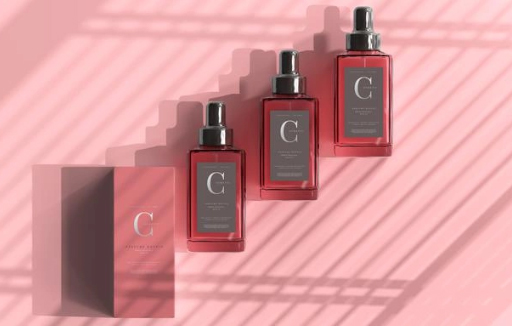 Male perfume packaging is different from female perfume packaging. This is due to the difference in the industry standards that have been set for both genders.
You may find a blue square or a rectangle package with blue or grey colors being used in men's perfume packaging while pastels and vibrant shades are used for packaging women's perfumes. This is why Male perfume packaging is created in such a manner
Features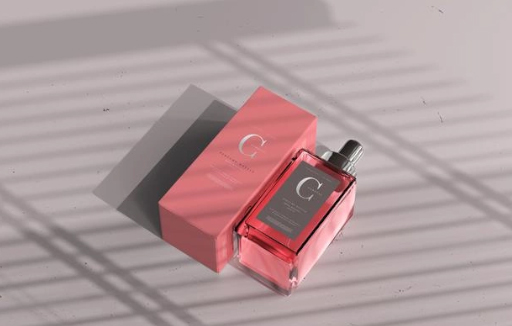 Colors
Achromatic colors such as grey, black and blue are ideal choices for men's perfume packaging. You may find brands using a modern approach in their color choices for male packages such as pastels and light shades; but the market is still saturated and dominated by shades of blue, greys, and black for packaging male perfume boxes.
Shape
The complete shape of the bottle or box of the perfume packaging sends the message regarding whether it is appealing to men or women.
For men, typically geometric shapes such as straight-line shapes, squares, and rectangles are used. It is a common phenomenon observed in the cosmetic industry of perfumes and cologne, where more free, curved, or rounded shapes are used for women's perfume packaging.
Design Ideas
Graphics such as logos, the additional design add to the additional information that is provided and conveyed by the brand. Graphics provides information for education purposes, leaving a long-lasting touch on the people.
Simplistic graphics and designs that communicate the benefits, functions of the product are highly likable among men. Thus, the graphics and designs should be kept minimal yet attractive for men.
Benefits of Custom Packaging Design for Male Perfume Brands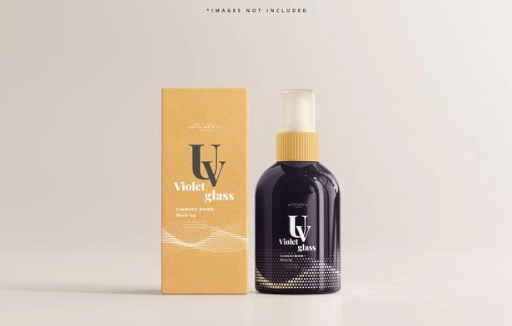 Perfume Packaging Tells the Nature of the Aroma
If the perfume packaging consists of subtle colors such as mauve, pink, and pastels; it is most likely that the product is targeted toward women. While a simplistic and masculine design and graphics may tell otherwise.
But this is not always the case with people, you may find men who love pastels and vibrant color shades with unique graphics. In such a case, custom packaging may help you offer your customers as per their needs. Custom packaging offers you the creative freedom to develop packaging unique to the needs of your customers.
Improves Customer Experience
The problem with generic packaging is that it contains generic designs and graphics that may or may not cater to the interests of all the customers. If the type of box used and the type of packaging used are unique for all your male customers, it improves their experience with your brand.
A pleasing custom packaging will excite your male customers to have multiple options for them that may not be available otherwise. Thus, you can create long-lasting relations with your customers. So, it is a best practice to design custom perfume boxes for men.
Women Perfume Packaging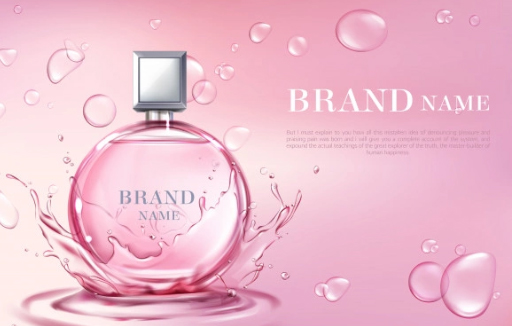 Women's perfume packaging varies from that of male or unisex perfume packaging. This is because women find different shapes, sizes, and colors attractive compared to men. The color, graphics are used creatively to attract different women to multiple perfume brands.
The companies realize the difference in choices between the two genders and create packaging unique to the two genders.
Let's have a look at how women's perfume packaging differs from the other perfume packaging preferences.
Features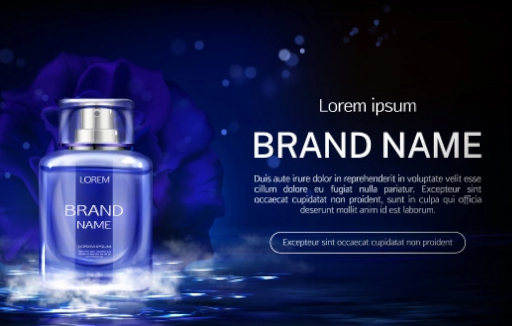 Shape
In female perfume packaging, you may find free or round shapes, boxes, and bottles with feminine structures and features. These shapes and sizes are ideally used for female packaging as they are appealing and attractive for women. As per the industry standards, such shapes and sizes not only define women's perfume packaging but also help women resonate with their style and vibes with a company.
Colour
The fragrances are sensual and mild for women. The floral, fruity aromas of the perfumes are accompanied by vibrant, subtle, and bright colors such as yellow, red, pink, and mauve.
You may also find unique colors shades used for women's perfume packaging to excite and attract customers to unique branding by the perfume companies. This is an important step as it helps to create a distinction between masculine and feminine perfume packages.
Design Ideas
Graphics play an important role to appeal to customers and attract them to their brand for a long-term connection. You may find that rose-scented perfumes have roses on the packaging accompanied by the color themes of a rose such as red, pink, white, etc. this is also done with the name and information of the product.
Fun and lively graphics are used for women's perfume packaging as compared to the simplistic graphics in male perfume packaging.
Benefits of Custom Packaging Design for Women's Perfume Brands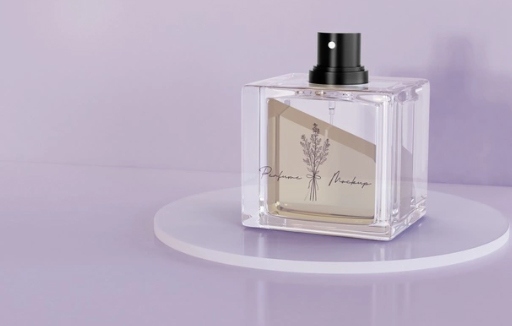 Perfume Package Unique to Customer's Interest
While generic perfume packaging is considered based on a basic notion of the genders, custom packaging offers unique packaging solutions to your customer.
Custom perfume packaging manufacturer such as Hongyi offers unique and irresistible packaging options for their customers. It is one of the leading perfume packaging companies and provides sustainable, eco-friendly wooden box packaging for perfumes. With experience of over 20 years in the field of male perfume packaging and female packaging solutions; it is a reliable name in the field. 
Unique Designs as per the Aroma of the Perfume
In a custom women's perfume packaging, you can add various designs and graphics as per the aroma of the perfume. The custom packaging offers customer satisfaction, improves the experience of the customer, and provides freedom to the company to experiment and innovate the boxes/bottles of the packaging as per the ingredients and latest trends in the market.
Gender-Neutral Fragrances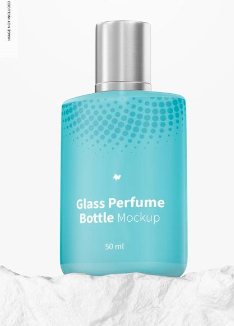 The concept of gender-neutral fragrances started with the notion that 'Anyone can wear whatever they want. This notion was further popularised when Calvin Klein came up with CK One which opened up people's minds and suggested that perfumes are not assigned to the distinction provided with the binary genders.
A unisex perfume has ingredients familiar to both men and women. It includes the feminine and masculine scents in a manner to maintain a balance.
Features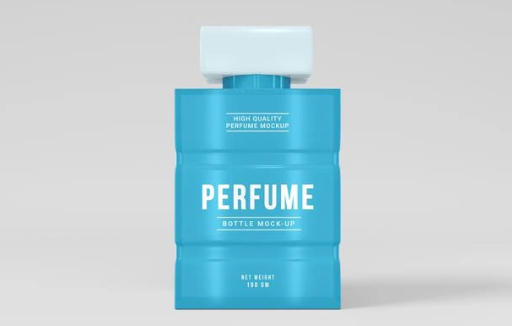 Colour
In terms of colors, generic or neutral colors such as mauve, brown, black, clear or white can be used in the packaging of unisex perfume packaging. It is not a necessity that the color themes need to be aligned to any binary gender and can have a unique presentation of their own. Unisex fragrances present new attitudes and perspectives for people.
Shape
Basic geometric shapes such as rectangle, square, or hexagon shapes are often used for unisex perfume packaging. A neutral perfume packaging expands the existing audience of the product.
Design Ideas
The graphics in gender-neutral perfume packaging allows customers to know and understand what to expect from the product. The educational information can allow the customers to have a grasp on the base of the perfume. Appealing designs and patterns allow to attract customers of all genders and offer alternatives for all.
Benefits of Custom Packaging Design for Gender-Neutral Perfume Brands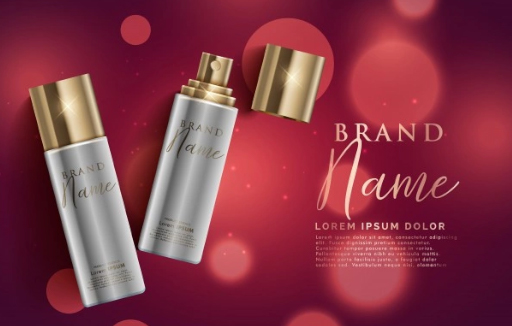 Unique Aroma and New Experience
Unisex smells are distinct as they interact with one's smell and the notes are modified on contact with the chemistry of the skin.
Hongyi is a great choice for unisex perfume packaging as its skilled professional team caters to all the customers. Thus, custom packaging allows the development of products that draw the attention of both sexes.
Premium Packaging Reduces Product Wastage
You can reduce the wastage of your product and create only the ones that are desired. This produces environmentally friendly and sustainable perfume packing.
Unisex perfume packaging is focused on both the binary genders and increases the database for a company. As a unisex perfume appeals to both genders, an attractive packaging will gather the attention of a wide variety of people and provide unique options for all.
Conclusion
As the perfume industry continues to offer new, unique and exciting fragrances to its customers, the need for attractive perfume packaging increases too. It allows you to enhance customer experience, offers unique options for packing, provides custom designing, colors, and more.
You can use this basis to find the right and best custom perfume packaging company such as Hongyi. With the vast amount of experience and skills, it has a huge customer base and caters to all your unique needs. So, feel free to contact Hongyi now to get all the customization and packaging options.