Rigid boxes are a prominent style of packaging that is frequently linked with high-end goods. Rigid boxes are 4 times stronger than a regular folding box and are rarely printed directly on. Rather, they are individually wrapped in paper that can be as simple or as opulent as needed.
Rigid boxes are commonly used for display and luxury products because the components used to make them prevent the products inside from collapsing. This feature makes rigid boxes a great packaging material for perfumes.
Go on to read more about rigid boxes, reliable rigid box makers, and why you should consider them for your perfume packaging business.
What Is a Rigid Setup Box?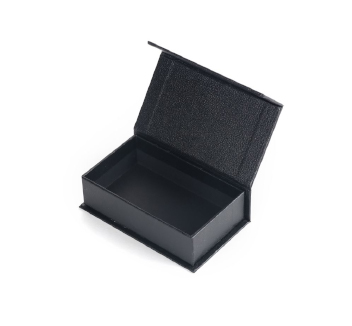 Rigid setup boxes can be used in a variety of industries, including jewelry, beauty, perfume, and clothing. These boxes can be built in a variety of ways. These unique boxes can be made with or without a separate cover, and they can be folded or compressed to save space. The sturdy setup boxes are also great for making personalized gift boxes for your products.
Features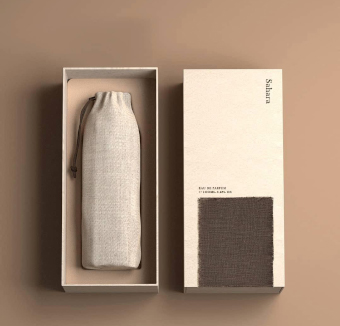 Custom rigid boxes offer the optimum blend of eye-catching branding, durable product safety, and long-term sustainability.
When the goods are heavy and the packaging needs additional support and protection, rigid boxes are the best option.
Even when subject to shocks, humidity, and drastic temperature changes, these boxes stay intact.
Rigid boxes provide a better level of assurance that your goods will arrive in excellent condition from the storage facility to the final destination.
The rigid box's ability to produce a high perceived value for a commodity is one of its distinguishing characteristics.
Difference Between Rigid and Flexible Packaging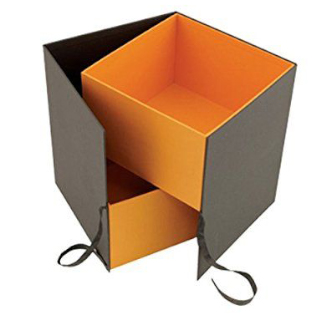 By their names, you can possibly imagine how flexible and rigid boxes differ.
Rigid packaging is a popular type of packaging that is made of thick paperboard and denotes hard, solid packaging as opposed to flexible packaging. Rigid packaging, as the name implies, will not deform. It has a more opulent appearance and feel, as well as sturdy structure and support. It will not be as sturdy or protective as other packaging styles, such as corrugated, but it will provide a solid foundation for your products.
Flexible packaging, on the contrary, is easy to bend and may adopt whatever form you require. Flexible packaging refers to any type of packaging that is highly foldable, such as a folding box, and it comes in a variety of sizes.
Benefits of the Rigid Box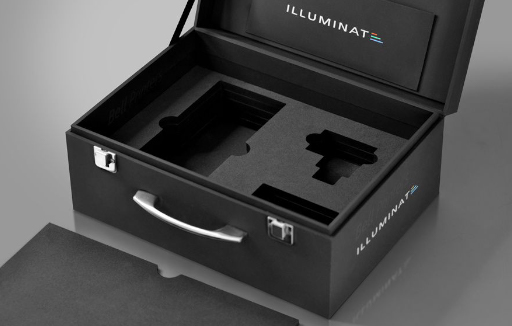 The quality feel of rigid boxing enhances your clients' unboxing experience, giving you additional chances to develop a powerful brand narrative.
Rigid boxes can be customized with a variety of printing and decorating options, including stamping with heat, embossing, and coating.
This luxurious package type is suitable for both small and big runs and can be tailored to fit almost any style or budget.
Added protection as compared to flexible packaging
More branding possibilities 
Rigid boxes can be reused and are often stored by customers rather than throwing them away
It has the ability to be covered in different textures
Potential for merchandise display and the chance to promote your brand through customization
Rigid Box Styles
Below are a few different styles of rigid boxes.
1. Folding Box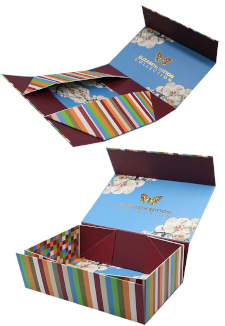 Brands frequently employ foldable rigid boxes to package fragile items. These cartons have a unique appearance and appear enticing for things such as perfumes, sweets, and high-end clothing.
Manufacturers and distributors utilize the simple to assemble foldable rigid box for packaging material. These boxes are ideal for a variety of product packaging because they are quick to assemble and are durable. You can have these boxes tailored to your business and product requirements.
2. Sliding Drawer Box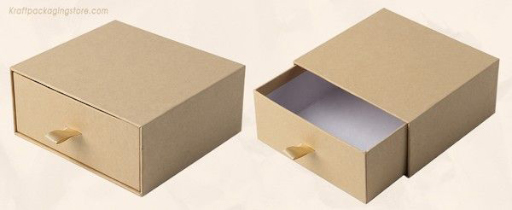 Sliding a drawer open, particularly a little, box-sized one with new goods inside, is a satisfying experience. Because they open like matchboxes, sliding drawer rigid boxes are also called slipcase, sliding, or match rigid boxes. When it comes to preventing a mishap or perhaps a calamity, opening this box horizontally rather than vertically can be beneficial.
Drawer-type boxes can be built with incorporated child-safety devices to prevent small children from accessing potentially harmful goods.
3. Sleeve Box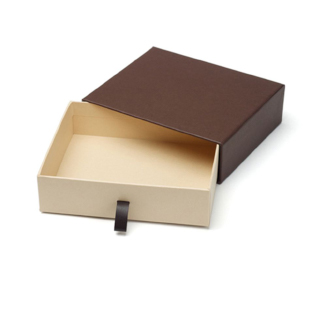 A sleeve rigid box has no edges that wrap around the carton, providing further personalization and security. When purchasing sleeve packaging, measurements of your product are crucial.
The size of the sleeve should be moderate. The product should easily slip through the sleeve, however, it shouldn't be too big that the product cannot be in its place.
Box sleeves can be personalized with a variety of decorations and laser printing. Box sleeves also have cutouts to add a wow element.
4. Shoulder Box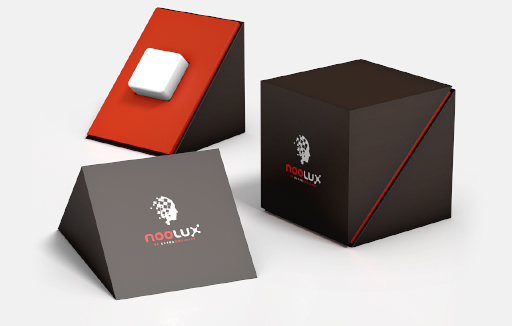 The shoulder box rigid box has multiple layers. The layers include an internal layer, and it has a separate neck that the lid can be put onto. Because it can be personalized further to suit your brand colors and designs, this is an ideal sort of packaging if you would like to develop a unique unpacking experience!
Inside the platform, a tray is bonded and protrudes above the top of the base. This protrusion serves as a "neck," and the unit's upper edge serves as a "shoulder." The tray that forms the neck can sometimes be bonded to the inside of the cover rather than the base. The box, on the other hand, continues to work in the same way.
Designers frequently leave the neckpiece of the shoulder rigid box partly uncovered to create the effect of multi-layer packaging, which can offer consumers a sense of mystery when they look at high-end goods.
5. Flip-Top Box (With Magnetic Closure)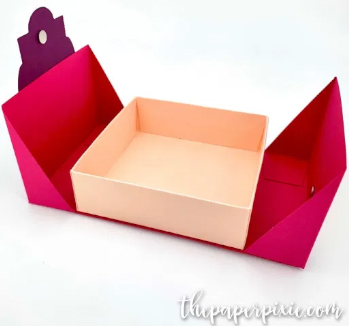 The FlipTop box, often known as the Cigar Box, is a classic and adaptable rigid box type. It is most commonly associated with high-end cigars, but it can and is used for nearly everything. The rigid box lid is firmly affixed and keeps closed utilizing gravitational forces or a magnetic strip. These boxes are ideal for frequently used items that should be kept in their original packaging between usage.
6. Tube-Type Box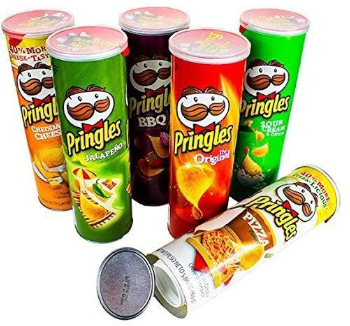 Rigid tube-type packaging, also known as rolled-edge packaging, is a distinctive and environmental-friendly paper packaging choice for people who want to be unique. A rigid tube package is a sort of rigid box with a cylindrical shape, without corners, and a telescoping opening. A Pringles box is the most well-known example of rigid tube packaging.
Rigid tubes are useful for storing smaller items with a simple opening mechanism, such as beverages, perfumes, stationery, and accessories.
7. Book-Style Box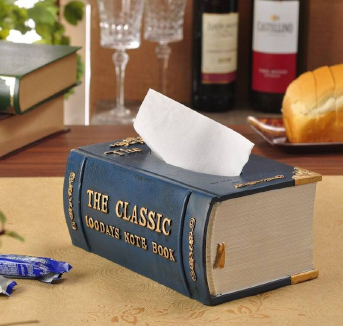 Because it unfolds like a hardback book, the book-style rigid box is a unique and innovative packaging solution. It can have a flat or rounded spine, and magnetic hooks can be added to this hard packaging type to make one feel like a book.
Depending on your specialty, this is a really creative packaging style that can be quite advantageous to contributing to your brand identification. For example, to create the best unboxing experience, combine your perfume brand with books.
8. Custom Shaped Box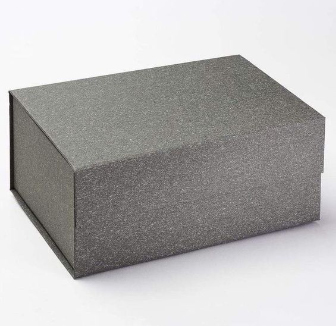 Custom rigid boxes have plush exterior surfaces that can be customized in any color or pattern to fit your company's identity. Custom package shapes provide you a world of possibilities for your goods and brand identification by allowing you to create one-of-a-kind graphics on these boxes, helping to set them apart from the competition.
If you are looking for a reliable and trusted custom rigid boxes wholesale manufacturer, the Hongyi is your answer.
If you have shopped around for identical items at multiple stores, you've probably seen how many brands employ extremely similar-looking packages across their whole range of products, while others stand out with more unique designs.
If branding is vital to your business, bespoke rigid box printing makes perfect sense because it allows for full customization according to your demands rather than being constrained by typical packaging options.
Rigid Box Materials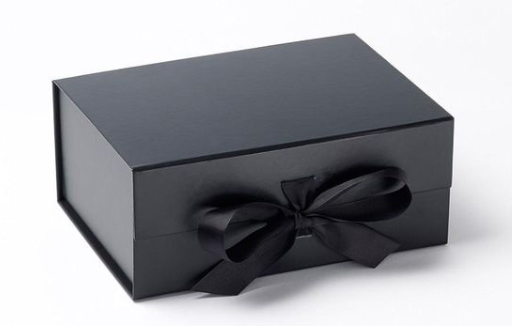 Whether your product is little or large, when you're about to launch it to the public, you should have a material and aesthetic standard in place so that it can attract the consumers' attention and enhance the product's sales.
1. Rigid Cardboard Boxes
The cardboard rigid box seems to have been able to defeat the wooden box in the manufacturing industries, becoming the safe and conveyance packaging in major consumer goods. The quantity of things wrapped or packed with cardboard that goes through our hands each day is evidence of this.
Cardboard is one of the least environmentally friendly materials. When compared to other options, its production results in a 60 percent reduction in CO2 pollution. There are numerous characteristics that distinguish cardboard boxes from other packaging boxes. These boxes are quite versatile and can simply be cut to any form or size or stapled in any fashion. Because they may be customized or trimmed to any size, manufacturers can create one-of-a-kind packing boxes that entirely enclose their items.
Boxes made of cardboard make ideal packaging boxes. They can hold a variety of items, including books, shoes, minor accessories, clothing, and more.
2. Rigid Plastic Boxes
Rigid plastic boxes have the same tensile strength as steel. This toughness shields your products from the damage caused between manufacturing and shipping. Plastic packaging ensures that your product looks brand new when it arrives on store shelves or in the consumers' homes.
Plastic packaging is well-known for its low cost. Plastic is less expensive in freight and transport than other materials because of its lightweight. It saves money on both the cost of delivering items to customers and the expense of transporting post-consumer waste to recycling centers.
3. Rigid Wooden Boxes
Because of its high tensile strength and inexpensive cost, wooden packaging has been used for many years. However, as people become more aware of the importance of sustainable development and environmental protection, industries are once again turning to wood as a key packaging material. Compared to other materials, a wooden rigid box is thought to be more secure and environmentally friendly.
Packaging made of wood if properly cared for can last for many years. Furthermore, wood is a renewable resource. It can be found in large quantities in nature.
Rigid boxes made of wood are extremely durable. It has the ability to bear big loads and withstand tremendous pressures. It is resistant to wear and tear. Furthermore, wooden containers are shock-resistant, ensuring that expensive commodities are not damaged.
Rigid Box Production and Printing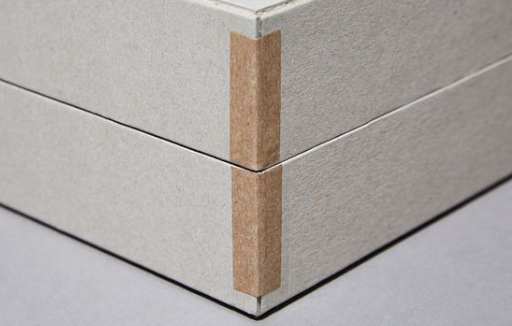 Rigid boxes are built differently than any other type of packaging. Rigid boxes are constructed by neatly wrapping paper over strong boards, similar to how a gift is wrapped. These boards are often grey in color and constructed partially from recycled fibers, although they can also be white or other colors. To make your stiff box, each chipboard is separately glued together.
Based on the producer, the majority of the rigid box-making processes are done automatically, manually, or with a combination of the two. Rigid boxes begin as sheets of chipboard that are similar in color to newspapers. Carving and grading dies are used to mold and size the chipboard, whilst the walls of the box are scraped.
To finish the box form, the box walls are wrapped at the scoring regions. Using a machine known as a quad stayer, the tape is next placed to secure the sides. The wrap is imprinted on before being trimmed to fit the box exactly. The box is then put on the wrap, which is then sealed together with glue.
Wrapping the covers around the box can be done firmly or loosely. When rigid boxes were made entirely by hand, the covers were always loosely wrapped. Wrapping the box tightly has been the standard. People can still choose to have their rigid boxes wrapped in a loose wrap, which creates the impression that the box was handcrafted and hence more expensive and luxurious.
There are two types of rigid boxes:
Partial Finish
The partial finish is a stiff packaging style in which the wrapper and chipboard are only partially finished. The wrapping is solely used to complete the outside of the box; the chipboard in there is visible and unfinished.
Partially finished rigid boxes are produced from only one piece of chipboard with punched crease lines for folding and are covered without an additional external layer, exposing the kraft or grey plywood. Because less material is used in the production process, partially finished rigid boxes take substantially less time to produce.
Full Finish
With a complete finish, no chipboard is visible because the rigid box is completely wrapped. The inside chipboard is divided into sections for every side of the box, and it can be coated with a variety of finishing options based on the requirements. The second layer of wrapping is added to full finish rigid boxes, which might be white or printed.
Rigid Box Wholesale Price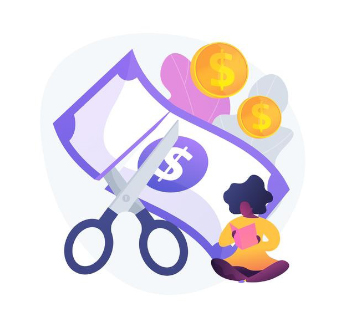 Producing rigid boxes is a time-consuming operation that can take 1 to 2 weeks longer than traditional types of packaging. Currently, the majority of rigid box production methods include some hand assembly and more detailed product testing to inspect for flaws and guarantee that quality standards are met. As a result, rigid boxes are more expensive than other types of packaging.
Rigid boxes, which can cost up to three times as much as other paper packaging options like folding cartons and corrugated boxes are popular in the luxury retail business. The wholesale price of rigid boxes can vary from $1 to $10 per box for small boxes and the price goes up as the size and customization increases.
Rigid Box for Various Applications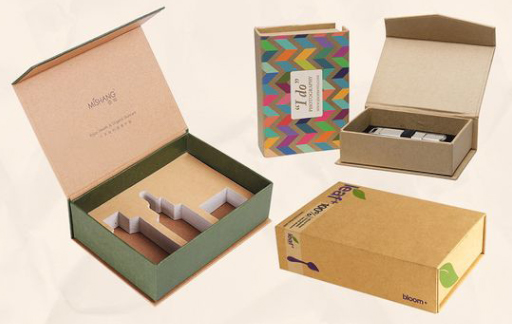 Rigid packaging boxes are frequently requested by businesses to package delicately crafted or fragile products. Typically, timber wood is used to make these. Rigid boxes, on the other hand, consists of durable and solid packing boxes for elegant coverage of high-end goods. Rigid boxes have numerous layers and are made of high-quality materials.
1. Packaging for High-End Products
To increase brand awareness, manufacturers require customization choices for their product packaging. Custom Rigid boxes provide customers with high-quality packaging and a beautiful unboxing experience, which is critical for product manufacturers. Luxury products are typically wrapped in custom rigid packaging.
It is a well-known fact that when companies make high-end items, they require high-end packaging. They can't afford to utilize low-cost, low-quality packaging material for expensive commodities. This is due to the fact that their brand reputation and authority are at stake. The use of high-end rigid box packaging enhances their brand's public perception and awareness.
2. Rigid Boxes Packaging That Is Eco-Friendly
Rigid packaging boxes are made of biodegradable and environmentally friendly wood. Packaging for environmentally friendly products is becoming increasingly popular around the world. As a result, manufacturing companies choose to wrap items in environmentally friendly and green packaging, such as custom rigid boxes.
3. Using Customized Printed Rigid Boxes to Present Gifts
For gift items, people choose well-designed and luxury wrapping boxes. As a result, custom rigid box packing may be suitable for them, and they may purchase your product. As a result, these strong packaging boxes are great for providing special gifts to loyal consumers as a way of thanking them for their long-term support of the company.
These modern marketing methods are used by the brands to compete with their competitors in the US market. Gifts are provided to loyal customers in elegant custom-printed rigid boxes.
Custom Rigid Box for Perfume Brands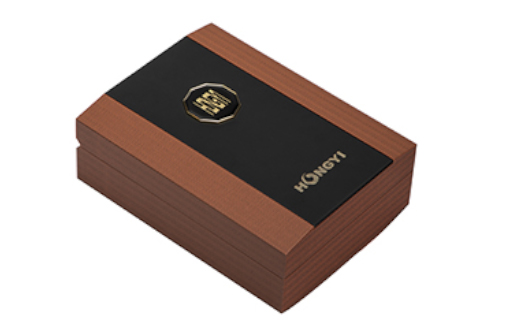 The demand for quality and personalization has increased in the modern perfume industry. As a result, the demand for personalized perfume boxes has increased. These boxes are extremely significant in the marketing of fragrances and their brands. 
If you own or plan to start a perfume business, it's a good idea to check into the various possibilities that will allow you to design your product packaging. In this manner, you can rest assured that you will get your money's worthwhile also assisting in the growth of your company's profitability.
Benefits and Examples of Custom Rigid Box for Perfume Brands
Perfume Boxes in a Classic Style
For many people, the classic box is the preferred option. This is due to the fact that the box is both useful and appealing. The classic box design, on the other hand, can be altered to meet your brand image, logo, and other product visuals that you wish to advertise.
The next time you're thinking about perfume box design, try making a custom box to fit the picture you want to convey. You can make a 3D image or a watercolor design that allows your clients to appreciate your brand's elegance. Apart from the box, stickers, and window clings can be used to personalize your bespoke packing.
Bulk Perfume Boxes
If you want to spend less on your perfumes, buy them in tiny quantities. The disadvantage of purchasing in little quantities is that you may not receive the exact amount of perfume that you require. Purchase a modest number of custom perfume boxes and arrange them in a location where you intend to use them to fix this problem.
This is the most cost-effective technique to ensure that you obtain the proper amount of aroma without overspending.
Your Product's Security
It is always a wise decision to keep your perfume safe by storing them in perfume boxes. This will prevent the aroma from disappearing. The air-tight containers are a great way to keep the perfume's smell intact.
Try to use a clear plastic airtight container that has a top zipper.
Finally, luxuriously packaging your scents in a beautiful manner will encourage your customers to remain longer and contribute to the overall effect you desire for your items. This is why many businesses preserve perfume boxes with their merchandise. Laubade's perfume packaging is a perfect example of strong and creative rigid box packaging.
Conclusion
Now that you know everything about a rigid box and why you should consider it as your perfume packaging, what are you waiting for?
Most of the time, it's the box's simple design that distinguishes between a consumer who buys your goods and one who passes it on to someone else. If you want your scents to be the first thing potential customers notice when they smell them, you need to pay great attention to how you package them.
Hongyi can help you out with your perfume packaging. From customization options to plastic perfume boxes, wooden perfume boxes, or cardboard perfume boxes, they have a great variety. So, contact Hongyi now!