Indeed, branding is predominant in the business game. Hence, the image you portray to the world is significant to your company. It is amazing how packaging manufacturers just know how to highlight visual, tactile, and other sensory elements in their packaging design to draw the target audience's attention and ensure a strong engagement between brand and consumer. This is why the finish you select for your packaging box can make a difference to your business.
Did you know that the soft-touch finish has become quite trendy in the luxury printing and packaging industry these days? It is common in gift packaging, luxury packaging, cosmetics packaging, perfume packaging, and other fields. For one thing, using a soft-touch finish improves the exterior appearance of your packaging since it creates a velvety texture that is soft to the touch. This option has a drastic impact, most particularly in the retail industry. Still, there are terms we should be well aware of, like the distinction between soft-touch lamination and soft-touch coating.
What is soft-touch lamination?
The soft-touch lamination method is similar to matte and gloss lamination, except for using BOPP (bi-oriented polypropylene film), which has a uniquely tactile finish, a soft texture, and a matte look. Its method applies a laminate plastic film that is layered and bonded on top of the printed paperboard. So, if you are looking for a box coating that is really fingerprint resistant, this kind of coating can give an additional level of sophistication to darker colors with a fingerprint-resistant finish.
A laminate is more expensive compared to a coating option. Be that as it may, it brings out added durability and strength to your box packaging where the coating does not possess. Moreover, soft-touch lamination is more resistant to scratches and scuffs, making it useful when the products are in transit. Also, its scuff-resistance makes it beneficial for matte boxes in solid colors, like black, because matte boxes are often susceptible to scratches, and this is where lamination comes in handy.
More than that, it gives your packaging a softer look and protects the box's color from fading over time. Hence, it is better used for products that are meant to be kept in storage for a longer period.If you have a substantial budget and you are after a luxurious-looking finishing for your box packaging and high-quality printing, a soft-touch lamination is an excellent choice. This is because it also offers a flexible substrate for gluing, printing, and stamping.
What is soft-touch coating?
A soft-touch coating is a coating that, once applied, creates a velvety texture. As a result, the paper packaging becomes soft to the touch and even increases the tactile appeal. This creates a softer and smoother look on printed materials than other types of coating.
The soft-touch coating also creates a barrier that is fingerprint-resistant. With this application, darker color palettes will appear more muted and sophisticated. This coating is achieved in-line during the printing process and offers quick drying times. Moreover, it does not alter the quality or coloration of your packaging's finished product.
This coating type is both soft to look and feel, thanks to its fingerprint-resistant feature. Surprisingly, it is the more cost-effective alternative to soft-touch lamination, making it an excellent choice if you are on a tight budget. But more than that, consider soft-touch coating if you seek prints that resist fingerprints and yellowing, a soft look and feel, and various selections in terms of surface thickness.
Advantages of Soft Touch Printing Box
If you like the look and feel of soft-touch coating, there are different types of varnish, such as aqueous and UV coating, that are commonly used in offset printing. These types can increase the sturdiness of your box packaging. But what are the other benefits of using soft-touch coating and soft-touch lamination?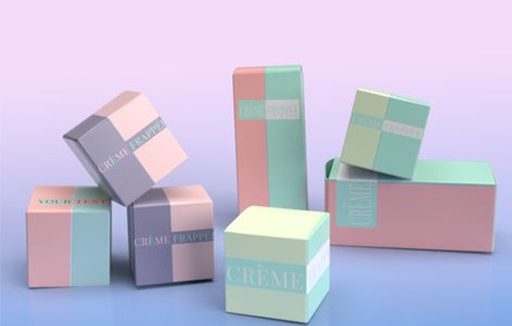 With its combination of a sophisticated matte effect and a luxurious velvet feel, the soft-touch coating offers several different benefits in terms of durability and longevity. In fact, printing with soft-touch coating makes for an excellent customer experience, reflecting the brand well. No wonder it is ideally known as the king of unboxing experiences since customers tend to love its unique and soft features.
More than that, soft-touch boxes are resistant to being scuffed during the finishing process. This makes it ideal for printed materials such as solid colored matte boxes, whether PMS colors or CMYK variations. So if you want your product to enjoy durable packaging but prefer a more subdued look and feel than the regular glare and shine of most packaging, a soft touch is an excellent choice.
However, if you are interested in soft-touch laminate to simply put additional protective layers against fingerprints, yellowing, and smudges, this method is costlier than soft-touch coating.
More Tips for Luxury Perfume Box Design
Many cosmetic brands use luxurious packaging to convey prestige and add value to their products. Here are the things you need to consider when looking for a great luxury perfume box design.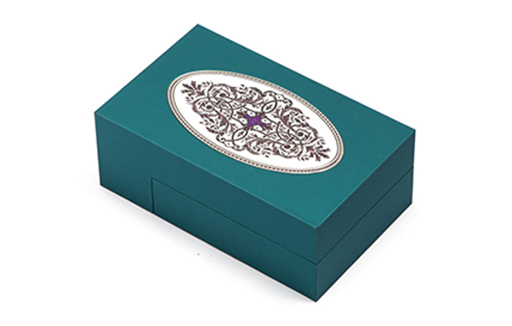 Choosing soft-touch boxes is a great selection because these packaging boxes exude sophistication and high-quality printing. This is because almost any printed material that needs a refined and luxurious effect will benefit most from soft-touch coating or soft-touch lamination. In fact, several luxury products that are made for women, such as perfume box packaging, feature soft-touch.
custom printed perfume boxes
Perfume products of all shapes and sizes that use a soft touch in their packaging look much more subdued and sophisticated. So if you don't want the bright and reflective sheens box design and want a bit more classy packaging, soft-touch finishing could be the ideal selection for you. In Hongyi, you can request custom perfume boxes. Just tell us your requirements, like the size, shape, type of soft-touch finishing, preferred inserts, and liners, if it is for unisex, male, or female packaging, and so on, and we will deliver.
Conclusion
Soft-touch box packaging is more than just a trend. Soft-touch lamination and coating finishes are often used to present luxury products, such as perfume and cosmetics. Although this kind of matte finishing does not have the reflective brightness that other types of finishing carry, soft-touch boxes draw attention in their own way, dominating the unboxing world, especially in social media.
If you are looking for a reliable soft-touch box manufacturer, you can check our website https://www.hongyigd.com/. Contact us today!