When it comes to packaging printing, there are no definitive rules. However, you need to be aware of the types of packaging printing methods, each of which has its own set of advantages and disadvantages. It's crucial to use the right package printing, and the best option will be determined by a number of factors. You'll be able to make the greatest decision for your specific needs if you have a deeper knowledge of these methods.

When you acquire a quote from a packaging manufacturer, we understand that your options are restricted to the printers and printing techniques that they utilize. You can't receive digital printing from a company that doesn't have a digital printer. So, part of your decision-making relies on the type of printing used by the package printing company.
Lithography/Offset Printing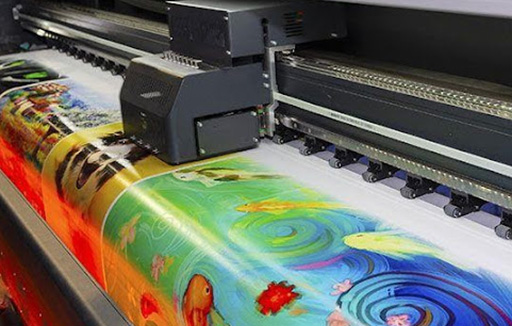 1. Lithographic Printing Process
Lithography is a preferred printing medium for all forms of marketing materials. From business cards to brochures and perfume box printing, the lithographic printing process does a great job. It is also widely used in packaging, particularly for folding cartons and label printing (also known as litho labels).
Lithographic printing makes use of an oil-based image that is then drawn on top of a flat lithographic plate. After that, the plate is acid-treated. The image is etched on the section of the lithographic plate that is not protected by the oil. Following that, water is applied to the plate, causing the etched portions to retain water.
Then, oil-based ink is added to the plate's surface. Because the water resists the ink, the ink only sticks to the graphic. The ink is then transferred to a blank substrate at the end of the process. The final lithographic print of the graphic design is the product of this process. While this technology is extremely old, it is still employed to create prints for artistic purposes.
2. Lithographic Printing Advantages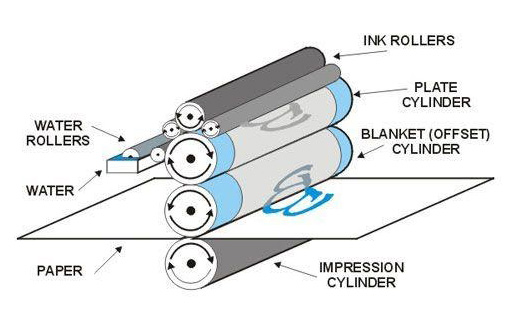 The advantages of using the lithographic type of printing process are:
The print quality of lithography is excellent
In lithography, more than four colors can be employed. However, only one or two colors are typically used
Special coatings can also be applied via lithography. This provides the goods package a more upscale appearance
It can be used to create either a soft matte or a high-gloss finish
Lithography also generates clean color gradients with no visible banding
3. Lithographic Printing Disadvantages
The major drawback of lithography is the high cost of tooling and the long lead time. In order to keep costs low, large volumes of printing must be ordered. Many lithographers require a large minimum number of prints to be ordered. Furthermore, lithography printing is limited to flat surfaces.
4. Applications
The lithography package printing process is used in
Folding cartons
Labels (also known as litho labels)
Flexography/Flexo Printing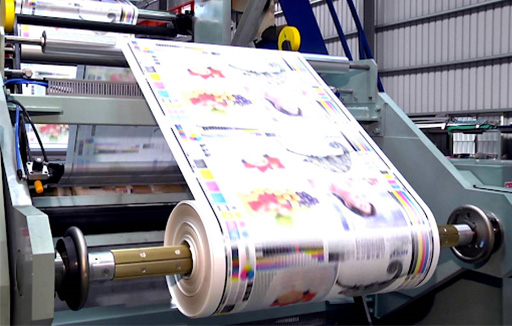 1. Flexographic Printing Process
Flexography is one of the different printing methods that use a flexible plate rather than a solid one. It's a more recent version of relief printing. Flexo printing is a popular printing technique. Plastics and stand-up pouches are two common flexible packaging supplies that use flexography. Flexography is used in the packaging industry to print graphics, text, and images on non-porous materials used in a variety of food packaging applications.
Flexography is similar to Lithography, except that instead of flat plates, a light-sensitive polymer is used. The graphic is printed using a 3D relief that is put on a roller. Your printing costs will be lower if you use flexographic printing. In addition, tooling expenses are significantly cheaper. The platter is the only thing that has to be prepared. It offers a quicker turn-around time and can print with both water and oil-based inks.
2. Flexographic Printing Advantages
Some of the advantages of using the Flexographic method for printing on packaging include:
Flexographic printing has the advantage of being cost-effective per unit. These savings can be passed on to the end-users because tooling costs are lower
Turnaround times for packaging printing are often substantially faster than for other printing technologies
You can utilize both water-based and oil-based inks with flexo printing, giving you more options
3. Flexographic Printing Disadvantages
In comparison to lithographic printing, the quality can be substantially lower. Because color gradients are not always smooth, banding can occur, and it has a difficult time recreating photo-quality images to a high degree. Despite these drawbacks, the affordability of flexographic printing contributes to its continued appeal in packaging printing.
4. Applications
The flexographic printing and packaging process is used in:
Flexible packaging
Stand-up pouches
Multiwall and paper sacks
Corrugated boxes
Stationary
Plastic bags
Adhesive tapes
Disposable cups and containers
Food wrappers
Digital Printing/Inkjet Printing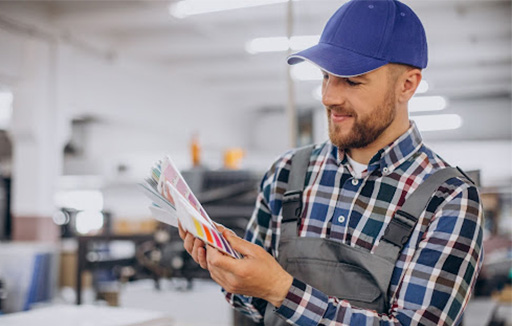 1. Digital Printing Process
Digital printing is a form of screen printing packaging that uses inkjet technology to apply images and branding components directly to plastic substrates. Labels and cardboard inserts are no longer necessary with today's digital printing. As a result, waste is reduced significantly, inventory requirements are reduced, and market dynamics are responded to more quickly.
Digital printing is very simple to use. This is due to the fact that there are no tooling costs from the packaging company side. There is no need to set up anything beforehand. You can just bring a design to the manufacturer and have it produced there. It works by printing a digital image directly onto a variety of media utilizing a large-format and/or high-volume inkjet or laser printer from a device such as a computer, camera, or smartphone.
While it has a higher starting cost than traditional printing methods, its precision and performance mean that businesses can save money in the long run, as well as time and labor.
2. Benefits of Digital Printing
The benefits of digital print packaging include:
When it comes to digital prints, most printing firms have a minimal minimum order quantity
It has a rapid turnaround time and, when properly configured, produces printing quality comparable to lithographic printing
Because all die-cutting is done on an automated cutting table, there are normally no die plate expenses
Low minimums are common, and print quality is nearly identical to lithographic printing, resulting in stunning end results
3. Digital Printing Disadvantages
When printing in huge quantities, the costs can soon pile up. As a result, there comes a point at which a different package printing method may be more cost-effective.
Colors from the Pantone Matching System (PMS) might be difficult to match, and there aren't as many coating alternatives as there are with lithographic printing for packaging.
Depending on your demands, digital printing can be an ideal choice, despite the high cost per unit.
4. Applications
The printing methods of digital print packaging is used in:
Corrugated boxes
Folding cartons
Prototypes
Labels
Film for flexible packaging
Rotogravure Printing/Gravure Printing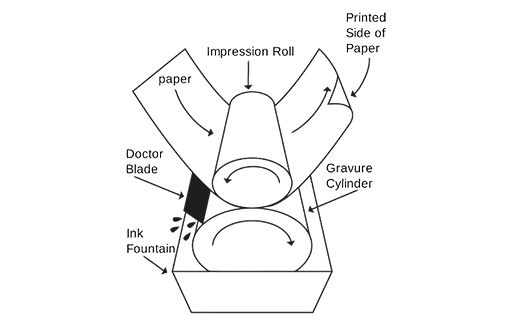 1. Gravure Printing Process
Rotogravure printing for packaging is one of the most regularly used printing processes for high-volume printing. It is most commonly employed in flexible stand-up pouch printing and folding cartons. This technology, also known as gravure printing, is commonly employed in the printing of packaging designs.
An engraved cylinder is used to transfer the ink to the substrate in the rotogravure technique. The paper or film is pressed onto the gravure cylinder, which is splattered with ink, by the engraved cylinder. When compared to flexographic or lithographic printing, rotogravure is less common, yet it is still utilized in commercial printing.
2. Gravure Printing Advantages
The printing pros of using the gravure printing method are:
It is cost-effective because it does not necessitate the purchase of plates from a third party.
It has sharp lettering and vibrant vivid graphics that are suitable for both advertising and photography.
It's frequently utilized by manufacturers who use variable data technology to build personalized products, and it's a smart option if you're short on time.
Rotogravure printing produces high-quality prints and is more than capable of reproducing high-resolution photographs.
Printing is extremely fast, with modern machines capable of producing fourteen meters of film in less than a second!
Even in enormous volumes, rotogravure printing can produce continuous-tone images, resulting in constant high-quality prints.
3. Gravure Printing Disadvantages
Despite the fact that gravure cylinders are extremely robust and may be used for several printing runs, their initial cost is extremely costly. There aren't many coating alternatives, and in order to be cost-effective, larger quantities are usually required.
Rotogravure printing, on the other hand, is still one of the most common printing methods, and it could be the ideal printing-packaging solution for your company, especially if you need high-volume, high-quality printing.
4. Applications
The typical uses of gravure method of packaging printing include:
Folding cartons
Stand-up pouches
Silk Screen Printing/Screen Printing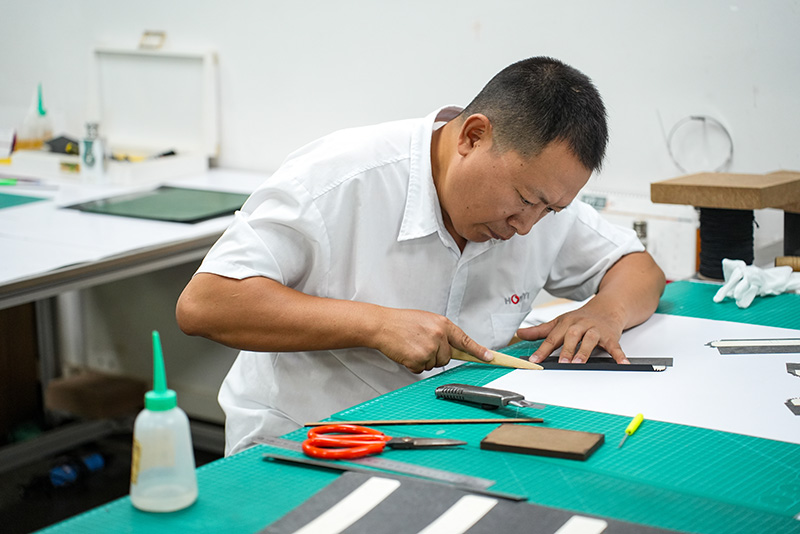 1. Silk Screen Printing Process
Labels, folding cartons, promotional goods, and prototypes are all printed with silkscreen. It's an excellent choice for bespoke packaging printing, especially when the packaging is done by hand. This includes custom-made mugs and tees, as well as caps and bottles. The cost of setup of the silkscreen process is likewise quite low.
In the silkscreen printing process, ink is transferred to the substrate using a polymer mesh. The mesh serves as a stencil in this case. The ink is transferred through the mesh and onto the surface using a squeegee. Silkscreening can be used for small quantities and does not always require a flat surface. This kind of packaging printing is ideal for companies that employ pre-made or stock packaging.
2. Advantages of Silk Screen Printing
The advantages of using silk screen printing include:
Set-up costs are often low, and it's a suitable option for projects with a low volume.
Silkscreen printing works well on corrugated packaging and non-flat surfaces.
It's possible to use it on a smaller scale.
It is not necessary to print on a flat surface.
3. Disadvantages of Silk Screen Printing
Silkscreen printing for packaging has some drawbacks, including slower turnaround times than litho printing and a higher risk of human error. It's tough to replicate photo-quality photos with any real conviction because the finish isn't always as clean. As a result, silkscreen might be an excellent choice for low-volume packaging and prototypes.
4. Applications
The application of silk screen printing can be found in:
Folding cartons
Screen printing boxes
Prototypes
Labels
Promotional items
UV Printing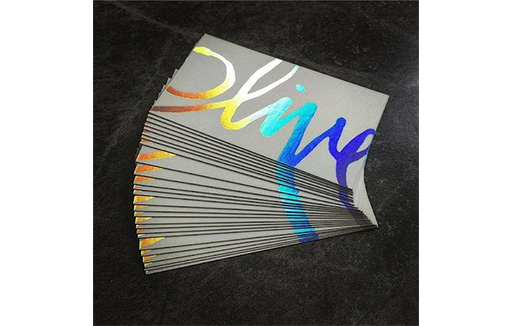 1. UV printing process
UV printing is a sort of digital printing that uses ultraviolet light to dry or cure the ink while it is being printed on the surface. Ultraviolet lights follow closely behind the printer as it distributes ink on a material's surface, rapidly "drying" or "curing" the ink.
This technology allows for direct printing on a virtually infinite variety of 3D media, allowing for simple and speedy product customization. One of the reasons why ultra-violet printing is used in packaging solutions companies is this. When UV ink is printed directly onto the substrate and exposed to UV light, it rapidly transforms from a liquid to a solid state.
2. UV printing advantages
It has a broader scope in printing, for example, LEDs are cool to the touch and produce very little heat, allowing for a wider range of print applications. As a result, they have a wider range of printing uses. 
Heat-sensitive substrates, such as self-adhesive sheets, thin slides, and stretched PVC materials, are simple to print on.
UV printing is much faster than traditional printing. UV ink dries during the photochemical process, so you don't have to wait for it to dry. It happens pretty instantly.
You can save a lot of money because it dries faster. You can always print more at the desired time because the end product dries faster. 
Furthermore, unlike traditional inks, no aqueous coatings are required for printing packaging using this approach.
UV printing produces a more bright finish because the ink does not have time to seep into the paper or substance due to the UV lamps. Using this technology, photo-realistic printing can be achieved.
3. UV printing disadvantages
Because of the high-resolution and fast-drying qualities, the UV inkjet printer will initially be more expensive. Second, UV inkjet printers cannot function without ink, requiring consumers to spend a significant amount of money on ink cartridges over a long period of time. The UV laser printer does not require the purchase of consumables.
4. Applications
Some of the applications of UV printing in packaging include:
Laser Printing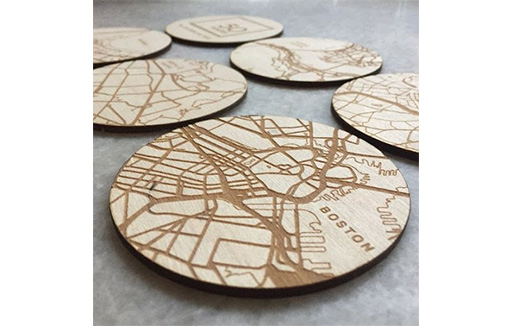 1. Laser Printing Process
The image to be produced is formed in laser printing by carefully selecting a charge cylinder metal known as a drum. This electrical cylindrical drum collects the toner particles, which are then delivered to the media that must be printed on paper. The substrate passes via a fuser, which melts the ink toners awesomely, to confirm that it is correctly fixed or not.
Toner particles are attracted to a transfer roller by an electrical charge in laser printers. These particles are forced into a piece of paper, and the image is permanently fixed to the page by heat and pressure from the fuser unit.
2. Laser Printing Pros
Some of the advantages of using the laser printing method include:
It is best to make as many copies of an image or other documents as you want
In seconds, it can deliver a high-quality, high-resolution photograph
While laser printers used to be more expensive than inkjet printers, technology have decreased the price gap.
Compact, low-power lasers have recently made their way into more popular coding and marking applications.
3. Laser Printing Cons
It is only good for use in office and stationary uses
It might be costly to use because of the high cost of power-based ink
Laser printing is a complicated process involving several moving elements within the printer.
4. Applications
The typical uses of laser printing include:
Files and folders
Promotional items
How to Choose The Right Printing Method for Your Product Packaging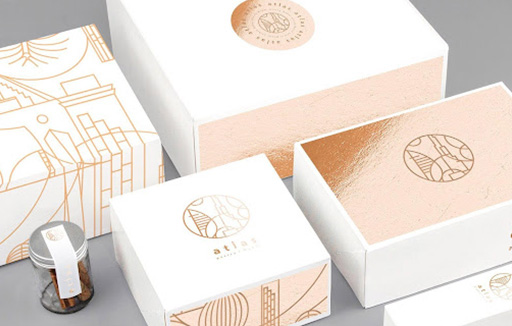 The way your product is packed has an unexpected impact on how customers react to it. Good packaging may help you elevate your brand, justify a premium price point, and set yourself apart from your competition. Here are some of the factors that will help you choose the right printing method for the product.
1. The base material of your packaging
One of the most significant aspects of your packaging design is the material you use. Whether you use paper or plastic or cardboard packaging relies on your brand's design and the product itself, but keep in mind that consumers prefer paper packaging by a wide margin.
Consumers are more inclined to prefer a product packaged in paper or cardboard than one packaged in plastic. According to most consumers, the printing package made out of paper makes a product appear more high-quality and it seems more environmentally friendly than plastic packaging.
2. The Finishing of your Marketing Packaging
The end result of printed product packaging should be good enough to attract consumers for call-to-action. This is one of the most important aspects to consider while developing your packaging strategy. Each component of the package, from the materials to the colors of the packaging, must be tailored to appeal to the target demographic. Spend time figuring out what will have the most influence on your target demographics and incorporate your findings into your final design.
3. Cost of Custom Printing
It is important to consider the cost of custom printing because it affects the overall cost of the product. The cost for product package printing should be as per the budget. Budget, as with other marketing techniques, will have a significant impact on what you can and cannot achieve.
The budget must be created carefully not only for the packaging but also for the creative work that goes into developing it when determining your expenditure limit.
4. Sustainable Printing Package
Durability and sustainability are essential for successful packaging, and function and transportability should be taken into account while designing your box. You don't want to spend time and money designing unique and eye-catching packaging just to have it lose its shape before it reaches its intended destination.
5. Work With a Trusted Packaging Company
Your company's image is reflected in the package your customer receives. For your packaging needs, a packaging company can provide a variety of options. If you want to expand your business, you must devote time not only to the logo and design but also to the organization of your packing.
To choose the best packaging, you need to look into all of your possibilities. Here are some pointers on how to pick the best packaging company:
You may be on a budget for packing, but you must not sacrifice quality. Check to see if your packaging company is capable of meeting quality standards. A smart packaging service provider will operate with the goal of minimizing waste and optimizing costs.
Your packaging firm should have the knowledge and experience necessary to provide you with the best possible solution. Find service providers who will listen to your needs and give the appropriate services. If their staff is experienced, you will receive sound advice on which materials are cost-effective, environmentally friendly, and suitable for your needs.
Businesses must continue to innovate in order to thrive today. Your packaging solutions provider should be able to offer a wide range of packaging options, including corrugated boxes, non-woven bags, and paper bags, among others.
Check to see if the packaging company you've hired follows strict protocols and production standards when creating the products. Examine whether the materials were obtained in an ethical manner and were supplied as promised. Look for packaging businesses in Mumbai that have a track record of providing high-quality packaging to their customers.
Find out if the packaging firm you've picked gives outstanding customer service. Customer service should be able to provide assistance as soon as possible. Make sure your packaging company has a reputation for responding to customers' requests for assistance with order-related issues.
Conclusion
Packaging printing is a broad topic, and choosing the proper sort of printing can be difficult if you are unfamiliar with the methods as well as the benefits and drawbacks. When you approach your packaging manufacturer for a quote, you are limited to the printing technique that they have. That should not, however, limit your decision.

The optimal printing solution is determined by your needs, customization, and budget. Flexography, followed by lithography, should be your choice if you want high-quality prints with realistic colors. You can also use digital printing for smaller quantities. If color fidelity is crucial to you, Rotogravure printing is also a viable option. For low-cost, low-volume tasks, the silk screen printing method is a viable choice.